By TRN Online, Kathmandu, Mar. 30: Prime Minister Pushpa Kamal Dahal 'Prachanda' has viewed that the Agriculture and Forestry University should heed to the need for improving farmer's living standard.
PM Prachanda said so while addressing the third convocation ceremony of the AFU in Chitwan today.
"As the present time demands entrepreneurship and this needs research and development of innovative technology for the growth of production and productivity by which farmers living conditions can be improved, and I believe the AFU should pay due heed to this and not miss the chance," he said.
PM Prachanda appreciated and expressed his enthusiasm over the way the AFU has developed fertilization technology of buffalos, development of wheat variety that can tolerate high temperature and technology to produce male fish. "I believe the AFU will continue achieving such milestones in developing such useful technology in the days ahead."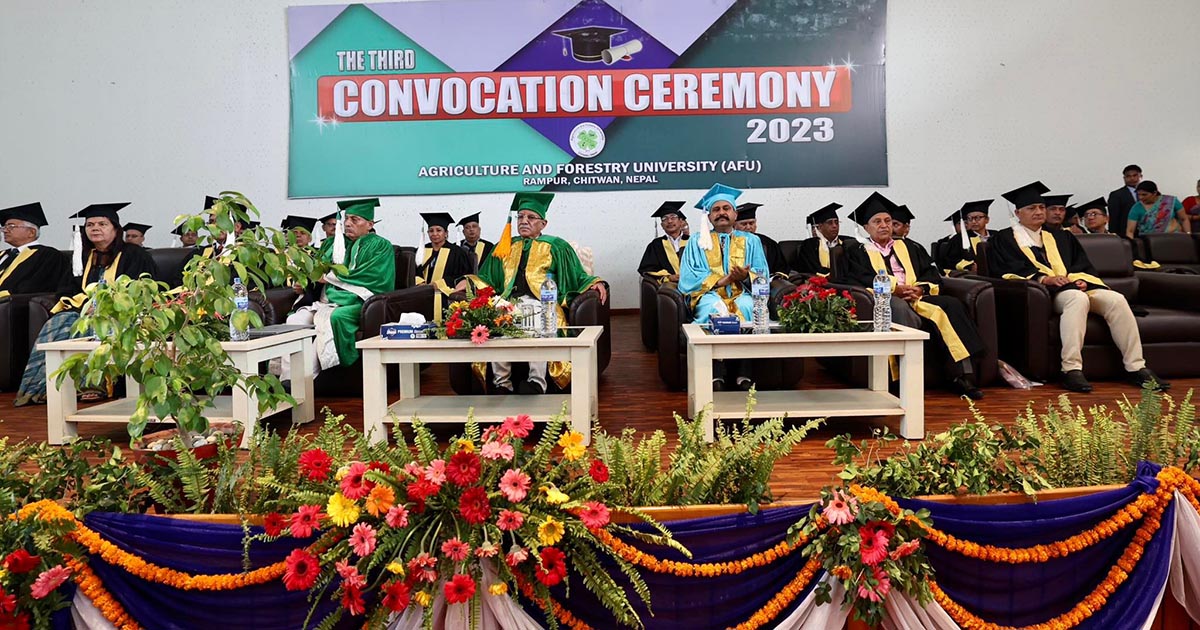 The AFU has expanded its working area by establishing affiliate campuses in all seven provinces. Referring to this, PM Prachanda expressed hope that such initiatives will enable the AFU to reach the farmers directly.
The PM assured of necessary assistance to the AFU from the government as dispute over land between the Tribhuvan University and the AFU was settled.
How did you feel after reading this news?