By TRN Online, Kathmandu, Nov 21: The District Administration Office (DAO), Lalitpur, has declared the Pulchowk area in Lalitpur district as a prohibited area to organise protest programmes for the next 6 months.

A press release issued by Rudra Prasad Pandit, Chief District Officer (CDO) of Lalitpur, stated that minister residentials and UN House areas are declared prohibited areas for demonstrations taking security concerns into consideration.
Thet press release stated that demonstrations, gherao, hunger strikes, sit-ins, and protest marches are restricted in the Pulchowk area for the next six months effective from 21 November 2023.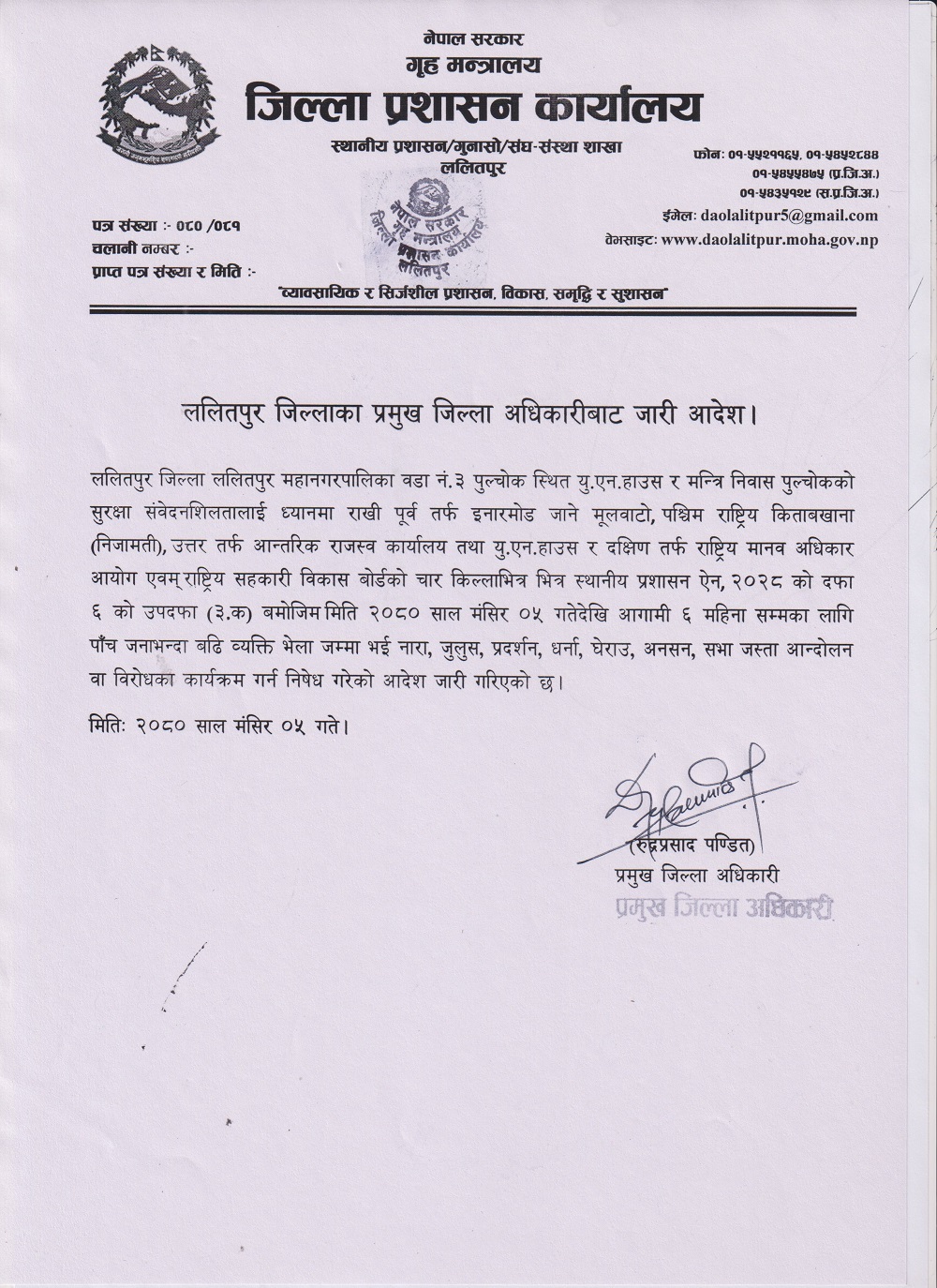 How did you feel after reading this news?