By Dil Bahadur Singh, Purbichauki (Doti), Nov. 13: 63 year's Lal Bir Saud, a local of Purbichauki - 5, Uparkanda village of Doti district has been a patient of Asthma for 15 years. 
He has been facing problems breathing in even normal cold. 
Now, after the damage to his home due to the earthquake, he is compelled to live in a hut. 
After not getting relief from anywhere for three days he was preparing a hut by collecting wood from the jungle and said, "Aftershocks are repeating, health is worsening but no reliefs are received."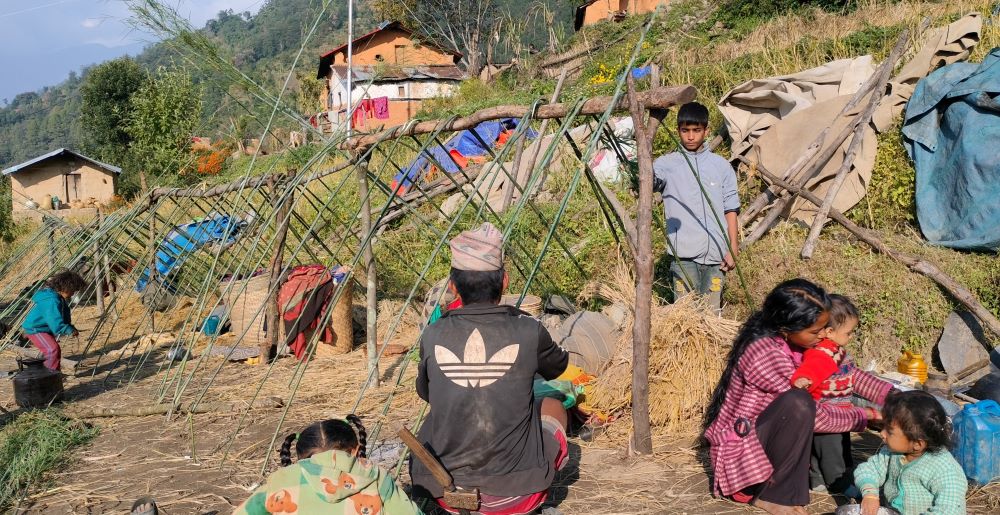 Likewise, Saud, Uparkanda village's more than 25 families are compelled to spend the whole night out of the damaged home in the cold. 
Due to the earthquake in Purbichauki Rural Municipality -3, Gairagaun six people lost their lives whereas five people have been injured. 
Chief District Officer of the Doti district Kalpana Shrestha informed that 18 fully damaged and 12 partially damaged houses of Purbichauki -3 have been delivered emergency relief from the government side. 
She said, "Sayal, Aadarsha and Purbichauki Rural Municipalities are requested to submit the report of damage caused by the earthquake. The report will be received soon."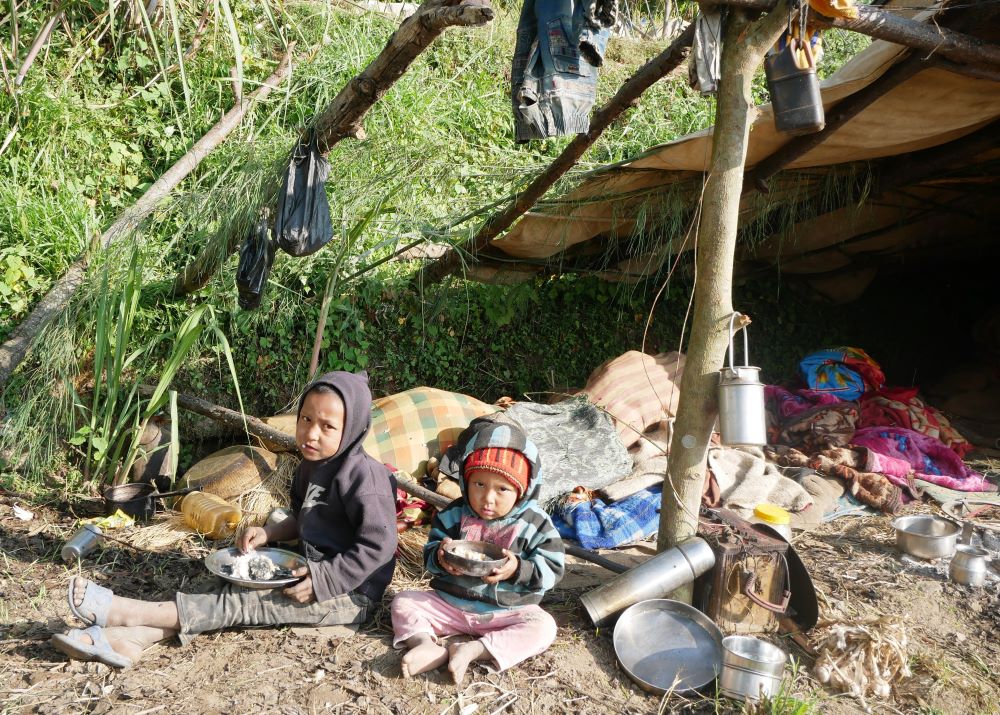 Last Wednesday, at 2:12 AM an earthquake with a 6.6 magnitude was recorded at the epicentre of Khaptad National Park. Due to the weak manufacturing structure of the houses the adjacent areas of Khaptad National Park Doti, Achham, Bajhang and Bajura districts' settlements faced damage. 
How did you feel after reading this news?