By TRN Online, Kathmandu, June 22: Additional 28 persons have been found infected with the novel coronavirus in the RT-PCR test of 2425 persons in the last 24 hours.
Three other persons tested positive for the virus infection in the antigen test of 850 persons in the same period, according to the Ministry of Health and Population (MoHP).
Meanwhile, 10 persons got over the infection.
There are 142 active cases of COVID-19 in the country as of today, according to the MoHP update.
No fatality related to COVID-19 was recorded in the last 24 hours, according to the MoHP.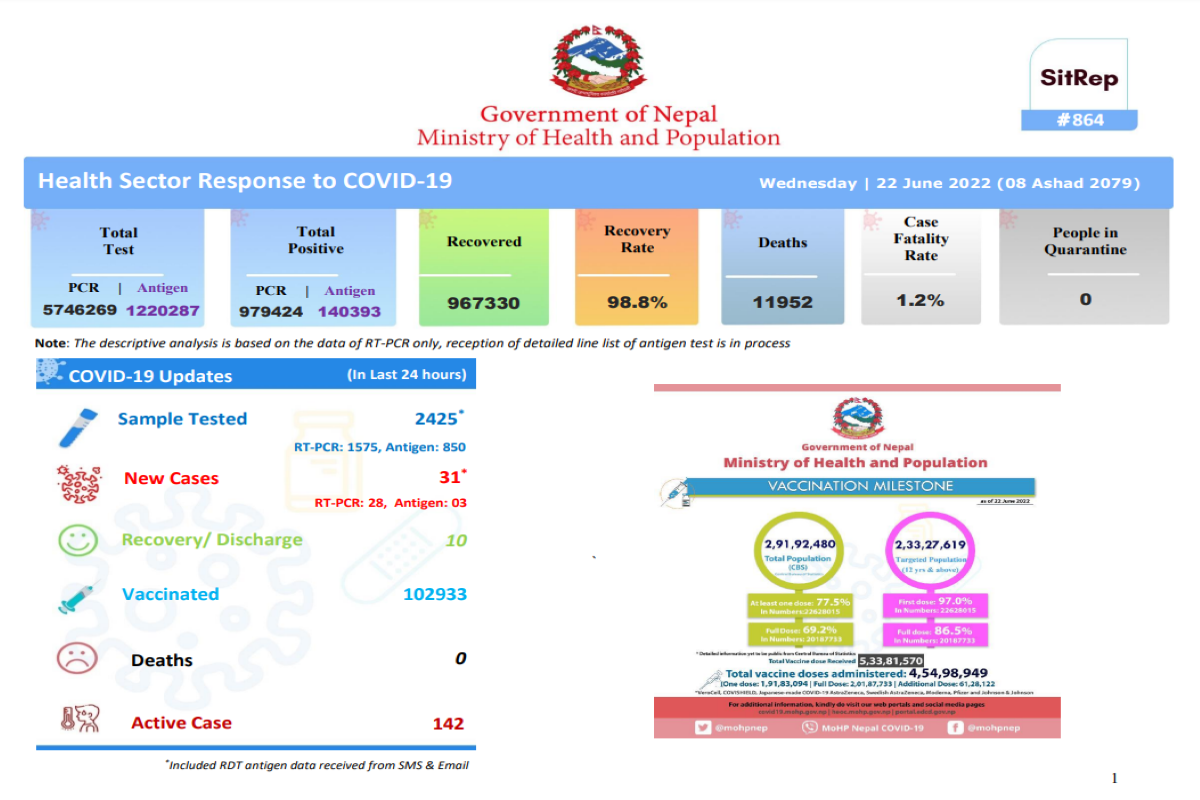 How did you feel after reading this news?