By TRN Online, Kathmandu, May 17: Russia has asked for detailed project proposal from Nepal for about 13 development projects that could be constructed and operated with the Russian assistance and cooperation.

The projects include electric railways, highways, cancer hospital for children and increasing quota for Nepali students to study in Moscow.
Russian Embassy in Nepal urged in writing to Chairman of National Assembly Ganesh Prasad Timilsina for the proposals of the projects as discussed during Chair Timilsina's visit to Russia on 19-24 April, according to the NA Chair Timilsina's secretariat.
During his Russia visit, NA Chair Timilsina had held talks with Chairs of Russia's upper house the federal assembly as well as the lower house Duma and also with the Russian deputy Prime Minister.
As per the discussion then held, Russia has showed interest in providing assistance for the East-West electric railway, constructing railways in Kathmandu similar to the one in Moscow, Pokhara-Ridi road that goes through Parbat.
Russia has showed interest in and urged for proposals to build cancer hospital for children in Kathmandu and Pokhara where in the initial phase Russian doctors will also provide services.
Russia has expressed readiness to increase the number of scholarships to Nepali students to 150-200 from existing 18 for medical and engineering studies.
In addition to chemical feritliser and wheat, Russian has asked for proposal for exporting petroleum products directly to Nepal.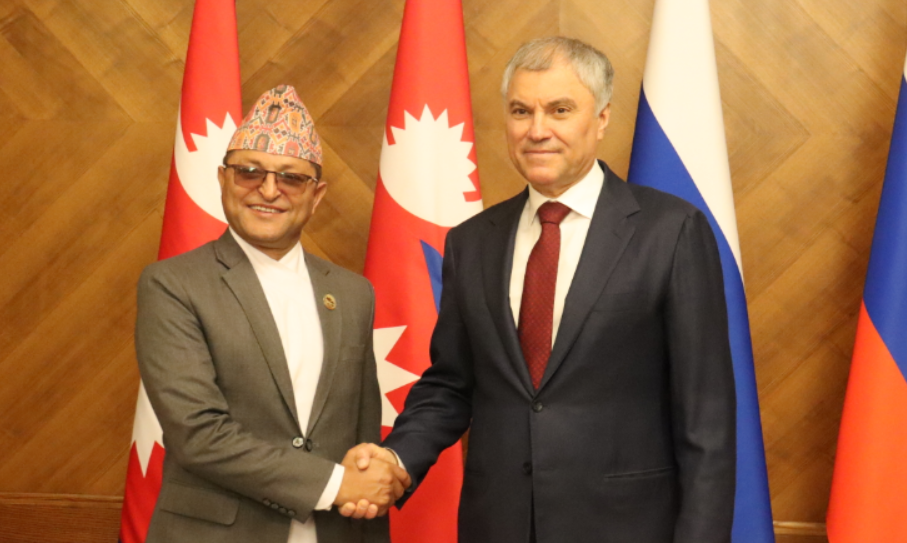 Accepting NA Chair Timilsina's invitation, chairs of both the house of the Russian Federation have sent proposals for visiting Nepal soon, according to the secretariat of NA Chair Timilsina.
NA Chair has urged concerned ministers to prepare for the proposals to implement the projects, including Prime Minister Pushpa Kamal Dahal 'Prachanda', Finance Minister Dr. Prakash Sharan Mahat, Agriculture Minister Dr. Beduram Bhusal, Physical Infrastructure Miister Prakash Jwala, Education Minister Ashok Rai, Health Minister Mohan Bahadur Basnet, Sports Minister Dik Bahadur Limbu, and that processes to send proposals have also been started, according to the NA Chair secretariat.
How did you feel after reading this news?