Prabin Shrestha
The entire history of Nepal Japan relationship goes back to early twentieth century when Nepal government sent Nepalese students to Japan for the higher study. It was in 1902 when the government of Nepal sent eight students to Tokyo and nearby cities for higher studies in different subjects. Since then, bilateral relationship started between Nepal and Japan and flourished further later.
Dev Shumsher's Decision
Dev Shumsher Rana became prime minister of Nepal in 1901 AD (1957 BS) succeeding his brother Bir Shamsher Rana. Dev Shamsher was a patriotic person with nationality feelings and democratic ideology, but he could rule the country only for less than 4 months after which he was exiled by his brother Chandra Shamsher Rana. 
One of the noble things he did during his short tenure was a decision to send Nepalese students to Japan instead of United Kingdom for higher study.  He had some knowledge about Japan mainly about Edo and Meiji era. Japan was becoming a powerful country in economy and national security that time. That was the reason why he was fascinated by Japan. In addition, when Mr Rana met Swami Purananda Giri, a follower of Swami Vivekananda in Kathmandu, he heard many things about Japan.
 Swami Vivekananda was a great admirer of Japanese people for their patriotic feelings and artistic life and had once said, "In my opinion if all our rich and educated men once go and see Japan their eyes will be opened". He was also impressed by the policy of Japan maintaining and further developing modernization and social culture hand in hand.  
That was the reason why Dev Shumsherwanted to send Nepalese students to Japan for higher study in different fields.  Therefore, in 1902 AD he made the decision of sending eight students to Japan.  
Even though that was the first formal event in the history of Nepal Japan friendship, there had been a visit of Japanese monk to Nepal earlier. 
History of Nepal Japan relationship begins with the story of a Japanese monk who first visited Nepal. Ekai Kawaguchi was the first ever Japanese to visit Nepal in 1899 at the age of 34 years on his way to Tibet. He had some knowledge about Sanskrit and thus he wished to study and investigate Sanskrit in Nepal. 
Moreover, he also knew few Nepalese and Buddhist monk in Nepal who later hosted him in Kathmandu. He introduced Nepal and highlighted the importance of Lumbini to Japanese people through his writings and publications. The cultural ties between Nepal and Japan further flourished later and people to people contact was started. 
Nepalese Students  
The eight Nepalese students who went to Japan in April 1902 were Jang Narsingh Rana, Bhakta Bahadur Basnet, Bal Narsingh Rayemajhi, Dev Narsingh Rana, Deep Narsingh Rana, Hem Bahadur Rajbhandari, Bichar Man Singh and Rudra Lal Singh. They ranged in age from 18 to 27 years and were sent to Japan along with 17 other helpers for them and all the expenses were born by the government of Nepal.
 They reached Japan on 17 June 1902. They went by ship and it took almost 3 months for them to reach Yokohama, Japan. The route to Japan from Nepal was Kathmandu to Bombay, Colombo, Rangoon, Singapore, Hong Kong and finally Yokohama. 
They studied Japanese language, mathematics, chemistry etc. in addition to their specific subjects. Jang Narsingh Rana and Bhakta Bahadur Basnet studied ammunition technology making guns and bullets. Bal Narsingh Rayemajhi and Dev Narsingh Rana studied mining, Deep Narsingh Rana studied agriculture, Hem Bahadur Rajbhandari studied mechanical engineering, Bichar Man Singh studied ceramics and lacquer technology making vase and Rudra Lal Singh studied chemistry.  
They completed their training and came back to Nepal in 1905. They were later appointed in different relevant fields of government services. However, as they went on doing innovative things as per their training, the Rana rulers exiled them to the remote areas of the country. 
Since then, slowly Nepalese students started going to Japan for higher study. 
At present Japan has become a dreamland and an ultimate destination for many Nepalese students. Nepal is one of the top three countries from where students go to Japan for higher studies. Engineering, social sciences, medical sciences, computer engineering, agriculture etc are the main subjects for which Nepalese students go to Japan every year. There are thousands of students and trainees from Nepal who had been trained in Japan.  
A need of an organization of Japan returnees was realized and thus an informal club of Japan returned students was founded in Kathmandu and was named Japan Alumni Club with five members in 1963. They were Mr Padma Sundar Malla, Mr Harendra B Barua, Dr Mahesh Bahadur Shrestha, Mr Siddhu Nath Regmi and Mr Ram K Verma. Mr Padma Sundar Malla was the founder President.  
That small club was finally transformed into the present alumni association "Japanese Universities Alumni Association, Nepal (JUAAN)" in 2008 through various changes in between. JUAAN has been actively involved in the promotion of varieties of Nepal Japan related activities in coordination and collaboration with embassy of Japan in Nepal. 
Royal Exchanges
Late King Mahendra BB Shah and Queen Ratna RL Shah of Nepal first made the state visit to Japan in April 1960. In the same year in December, Crown Prince Akihito and Princess Michiko visited Nepal. Late King Birendra (then Crown Prince) attended Tokyo University and spent a couple of months there as a special student in 1967. 
The Imperial couple of Japan revisited Nepal in 1975 to attend the coronation of then King Birendra representing Japan's emperor. Similarly, King Birendra and Queen Aishwarya made the state visit to Japan again in 1978. Current Emperor of Japan Naruhito visited Nepal in 1987 and visited different places in Nepal including Pokhara. Then Crown Prince of Nepal Dipendra also visited Japan at the invitation of the Government of Japan in April 2001. 
This royal exchange laid the foundation and pillars of strong friendship and relationship between the two countries. 
Diplomatic Relation
Diplomatic relation between Japan and Nepal was established on 1 September 1956 by the late king of Nepal Mr Mahendra BB Shah and Emperor of Japan Mr Hirohito. Nepal established its embassy in Tokyo in 1965 and Japan established its embassy in Kathmandu in 1967. Japan is the third country for Nepal to establish its diplomatic relation out of more than 170 so far. Nepal established its Embassy in London in 1947 and in Washington D.C in 1958.
The first International account of Nepal Rashtra Bank (the Central Bank of Nepal) was opened in Japan in 1960. The governor of Nepal Rashtra Bank that time was Mr Himalaya Shamsher Rana who is the great-great grand son of Mr Dev Samsher Rana. The account was also the first foreigner account in Japan. Since then Japan has become one of the major development partners of Nepal.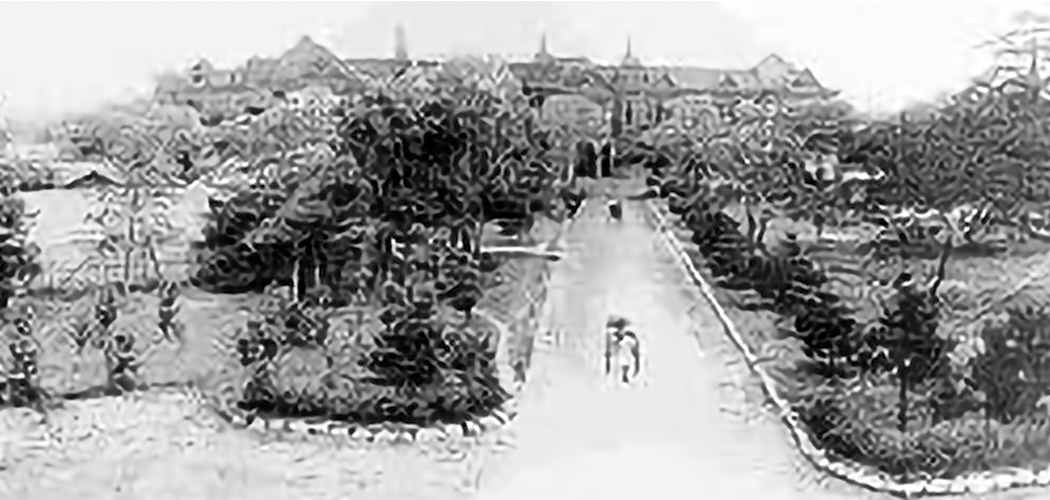 Japanese Climbers
 Junko Tabei was the first woman in the world to reach the summit of Mt Everest in May 1975. In addition to being a mountaineer, she was also an author and a teacher and also organized an environmental project in Mount Everest. 
 Ken Noguchi, a popular mountaineer from Japan, organized the Mt Everest Cleaning Campaign, for the first time, in 2000 removing more than 8 tons of garbage followed by a second campaign in 2001 removing another tons of garbage.  
Yuichiro Miura, the oldest Person to climb the Mt Everest is from Japan, who reached the summit at the age of 80 years in May 2013 beating the record of Mr Min B Sherchan from Nepal (at the age of 76 in 2008). 
JSimilarly, the oldest woman in the world to summit the mount Everest is also from Japan, Ms Tamae Watanabe at the age of 73 in 2012 beating her own record of 2002 for the first time at the age of 63. 
Above facts are just few illustrations and they suggest that Nepal and Japan have a very rich and historic relationship. Nepal can benefit a lot from this relationship and learn from Japan mainly in the field of science and technology, sociology, humanity etc. JUAAN is dedicated to bridging between Nepal and Japan and thus further promotion of the relationship. 
(The authori is President, Japanese University Alumni Association, Nepal (JUAAN). prabinshrestha@hotmail.com)