By TRN Online, Kathmandu, May 13: Commissioners of the Election Commission, Nepal have cast vote their in the local level member election that began from 7 am this morning.
The polling will continue till 5 pm this afternoon.
According to our correspondents, Chief Election Commission Dinesh Kumar Thapaliya cast his vote from polling center at Nist School, Madhyapurthimi Municipality-1 in Bhaktapur.
Commissioner Ishawari Prasad Paudel cast his vote from Tika Bidhyashram Secondary Schook, Sanepa, Lalitpur.
Similarly, Commissioner Dr. Janaki Kumari Tuladhar cast her vote from the polling center at Mahendra Mandir, Parewa Danda, Sundar Bazar Municipality-2, Lamjung.
Likewise, Commissioner Sagun Shamsher JB Rana cast his vote from the polling center at Dhapasi Lower Secondary School, Tokha Municipality-4, Kathmandu while Commissioner Ram Prasad Bhandari cast his vote from the polling center at Milan Mandir School, Anam Nagar, Kathmandu.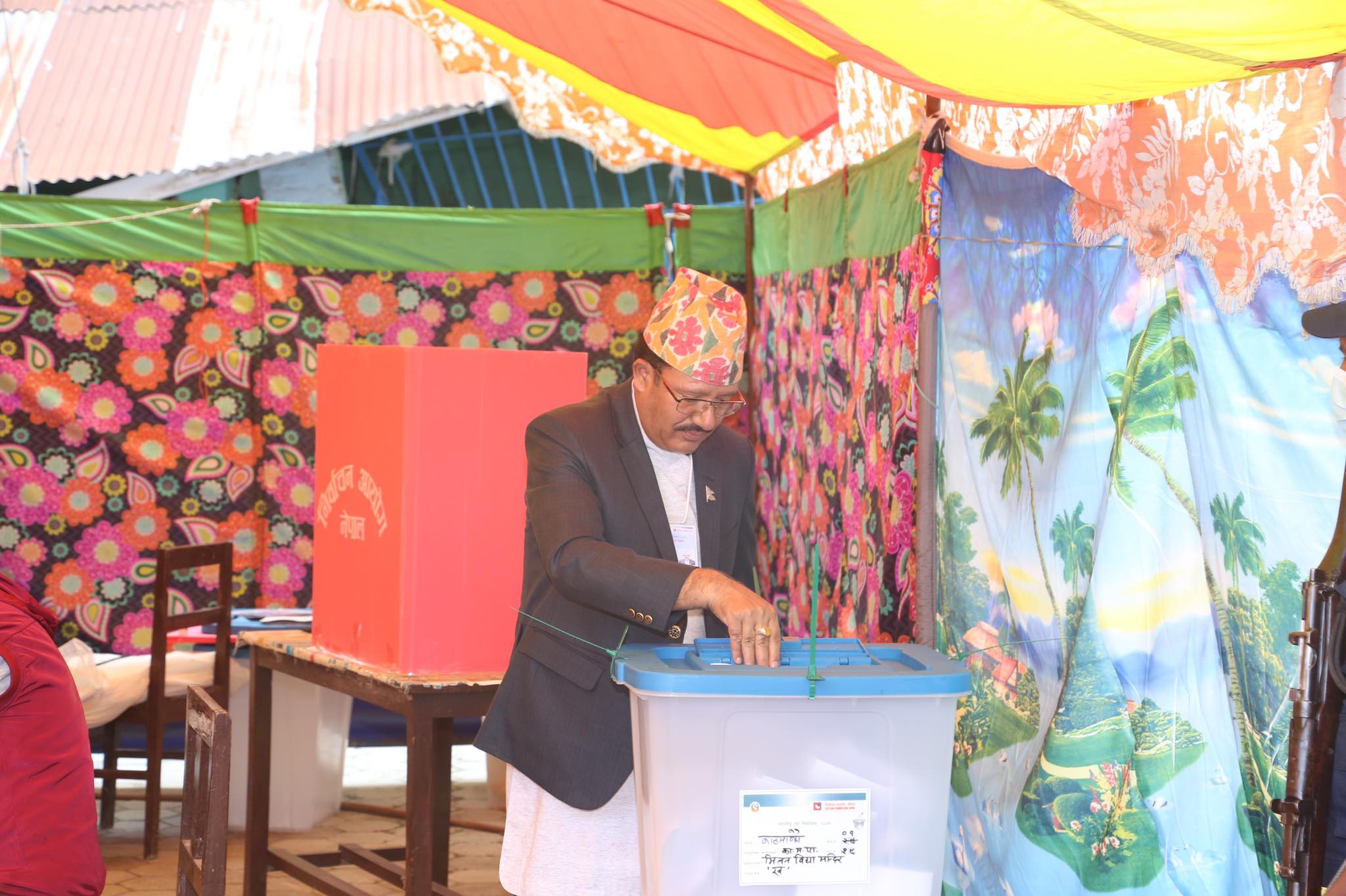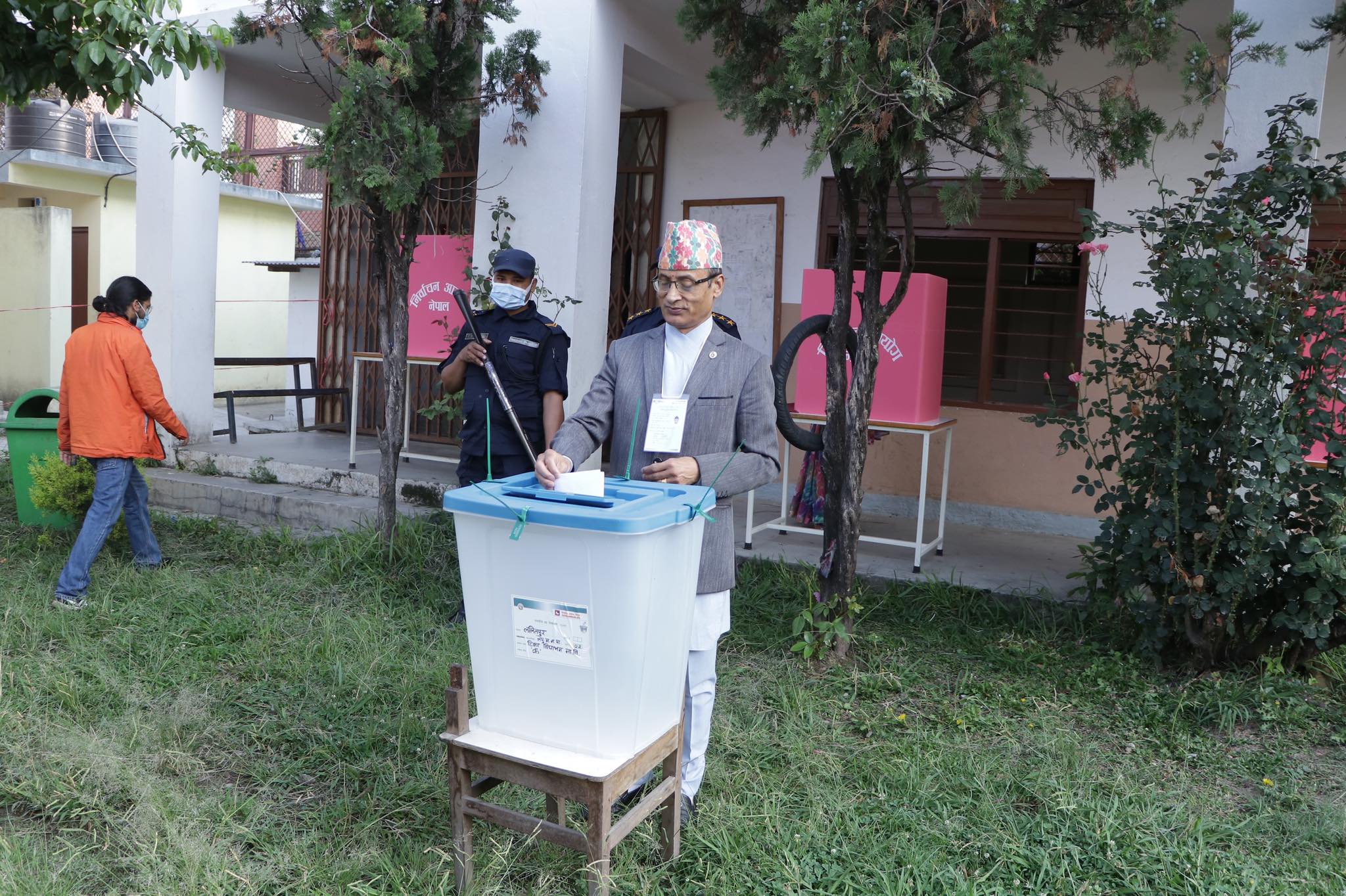 How did you feel after reading this news?