Prof. Dr. Yao Xiaoguang is a reputed orthopedic surgeon from China. He has worked in the field of orthopedics for more than 30 years. As a deputy director of tenth Chinese medical team Prof. Yao served at B .P. Koirala Memorial Cancer Hospital, Bharatpur, Nepal in 2017. During his stay in Nepal, he operated multiple cases, trained Nepalese doctor, researched in the field of growing cancer problem in Nepal. While working here he knew the medico-social aspects of cancer patients in Nepal. Not only he helped to heal the cancer patient during his stay but also shared the Chinese culture to the Nepali people while also enjoying Nepali culture.
Prof. Dr. Yao was born in Shijazhuang, Hebei Province. Since childhood, he had been exposed to the stories of international fighters such as Bethune (a Canadian doctor) and Kotnis (an Indian doctor) and impressed by them. Moreover, his father was also orthopedic specialist. Prof. Dr. Yao also studied at Sinshu University in Japan in 1997. Medicine has been his aspiration of fighting diseases, healing the wounded and rescue of dying. He wants to dedicate his whole life treating, healing and training people to fight against disease. He is never afraid of problems and difficulties in the field of medicine and surgery. He explains risk should be taken and we should modify and develop skills learning from our mistakes.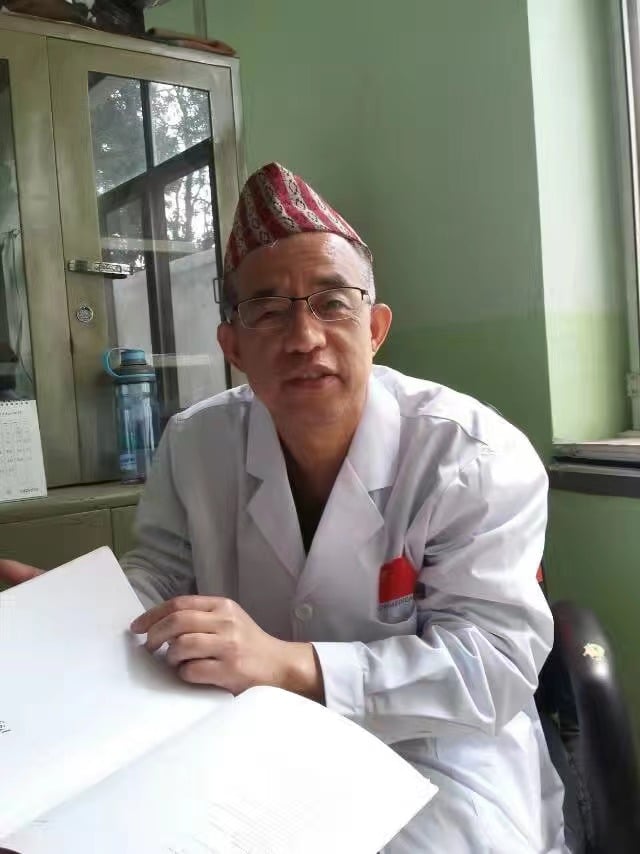 Nepali people are sincere, honest and kind. They treat China and Chinese people very warmly. All the medical team cherish this feeling, "Our friendship spans the Himalayas. Only through diligent and down-to-earth work, can live up to the sacred mission entrusted to the medical team by the state and more Nepalese people can receive advanced medical treatment from China," he says.
Sharing his experiences and feelings while working in Nepal, Prof. Dr. Yao said Nepali people are young and energetic but majority are middle class. Due to socio-economic reasons, most of the cancer patients are unable to handle the economic burden of cancer treatment. The medical equipment and procedure are expensive for normal people. Though ongoing development in the field of cancer treatment in Nepal is improving, it should be increased and availability to the public must be made easy economically. He added the rich Nepali culture had touched his soul and he will share it to the Chinese people.
His contributions in orthopedic oncology are remarkable. "The diseases prevalent in Nepal like Osteogenic Sarcoma, Ewing's Sarcoma, Solid tumors metastasizing to bone, bone biopsies, etc needs chemotherapeutic, surgical and radiologic intervention" he said. He trained and operated such cases in Nepal along with Nepali doctors. He introduced foreign advance concepts and treatments in the field of surgical oncology. Diseases like osteogenic sarcoma, Ewing's sarcoma, fibroma and osteoblastomas should be excised in its initial stages. "For this purpose, the early diagnosis is significant and people should be educated about the early symptoms and signs of the disease". Biopsy instruments, computer and visual machines, well equipped laboratories, advance technology and orthopedic surgeons all play important role in the early detection and specific treatment. He believes that advanced medical equipment and medical personnel are essential for early detection and treatment of cancers. These become the backbone for the diagnosis and treatment of cancer patient till date too.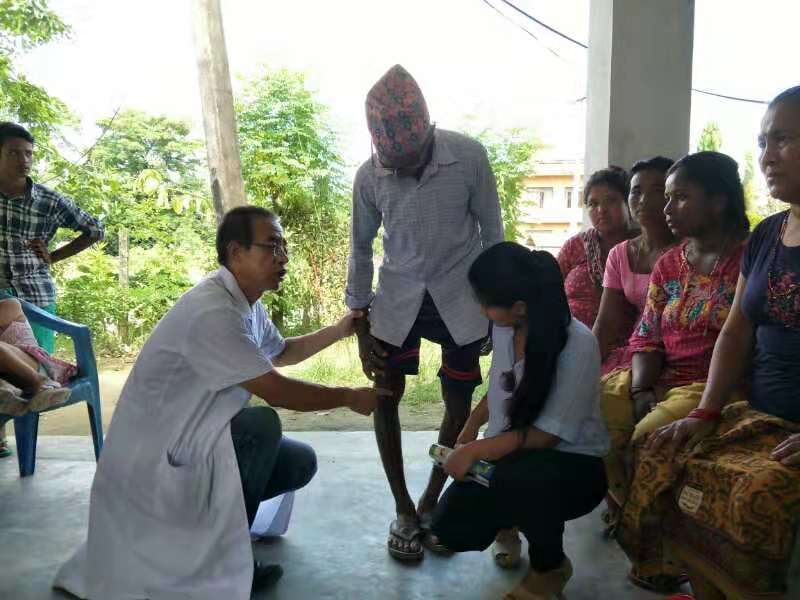 ---
Prof. Dr. Yao shared that he has been following the development of medical and health co-operation between China and Nepal, and the research on this aspect was carried out. He also want to help in the development and advancement in the field of oncology in Nepal.

"Development in the field of Cancer treatment is challenging. Researches are done throughout the world. Nepal must progress in it."
Prof. Dr. Yao hopes that the development of Nepal will be prosperous and tourism, health care industry will be in full bloom. Nepal and China have been friendly for generations. Prof. Dr. Yao is currently training two Nepalese and one Indian Graduates in his university. With the ebbing of the COVID-19 pandemic, Prof. Dr. Yao hopes that the epidemic will dissipate soon and that "our teachers and students from Nepal, India, China and other places can gather again". He will continue to crack bone tumor puzzle and climb the peak of medicine with the courage and perseverance that he had while climbing the Annapurna hiking circuit in Nepal and ice swimming in Antarctica. He would like to use a scalpel to build a bridge of communication between China and foreign countries.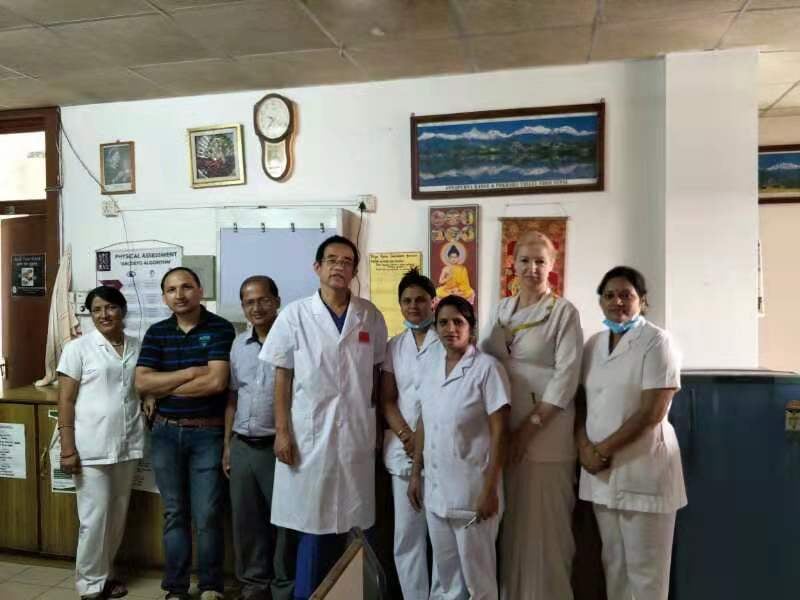 ---
Prof. Dr. Yao added various projects regarding prevention, risk factor assessment and early detection is essential and early detection is key to reduce cancer burden. For the patient at end stage and for those whom there is no way possible for healing, pain free environment and optimal living with caring company is needed. With this feeling Hospice unit is needed for end stage cancer patient. "Hospice unit is a good start in cancer hospital and it should be organised and developed accordingly".

Prof. Dr. Yao is committed to cultivating more international graduate students. He views that mutual co-operation and team work with neighbouring countries will be the milestone in the advancement of health sector in Nepal.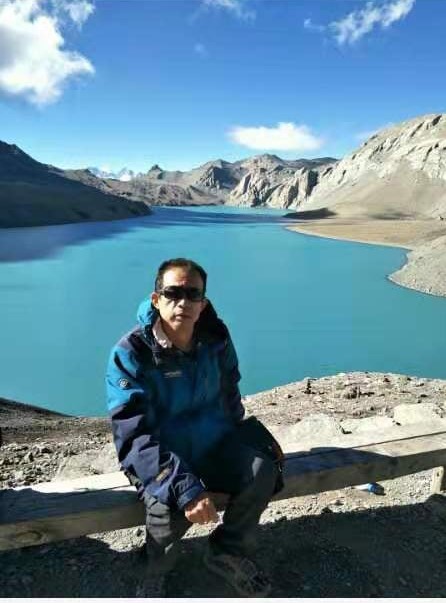 Impressions of Nepal
The people of Nepal are very enthusiastic. Nepali people are friendly. Compared with developed countries, Nepal's infrastructure construction is relatively backward, and the health care system is not perfect. But the Nepali doctors work hard. Most Nepali health professionals speak good English There are many people who have the experience of studying abroad and they can be instrumental in strengthening cooperation and exchanges with foreign countries. Nepal will make great progress in the near future.
(Article is based on conversation of Nanda Lal Tiwari with Prof. Dr. Yao)
How did you feel after reading this news?