As geopolitics has returned to impact the bilateral relations of nations, the Shanghai Cooperation Organisation (SCO) has emerged as a vibrant intergovernmental forum committed to strengthening mutual confidence and good-neighbourly relations among the member countries. Established in 2001, the SCO has currently eight member states, four observer states and 14 dialogue partners, including Nepal. Unlike other regional bodies, the Eurasian body is fast evolving, with numerous permanent structures and far-reaching initiatives. It provides a unique platform for the countries such as China, India and Pakistan to work together for regional stability and common prosperity while minimising their bilateral tension over the issues of border, security and trade.
As the world's largest regional organisation, the SCO has been promoting effective cooperation in politics, trade, economy, security, technology, environment and governance among its member states. It is promoting the Shanghai Spirit of "mutual trust, mutual benefit, equality, consultation, respect for cultural diversity, and pursuit of common development."
"We actively participate in global governance, clearly oppose hegemony and bullying, oppose unilateralism and protectionism, implement global development initiative and global civilization initiative, and promote international order into direction of more justice," said China's SCO National Coordinator Zhang Haizhou at a meeting with SCO media delegation in Beijing on May 23, 2023.
Poverty reduction in SCO's priority
With over 41 per cent of the world population and around 30 per cent of global GDP, the SCO has now prioritised poverty eradication, the first among the 17 goals of the 2030 Agenda for Sustainable Development of United Nations.
In May 2023, it organised a Forum on Poverty Reduction and Sustainable Development in Yangling of Shaanxi Province in China. With the theme of 'Exchanges, mutual learning and win-win cooperation – promoting poverty reduction and sustainable rural development in SCO countries', the two-day Forum saw high level delegates sharing the successful poverty reduction stories and rural development practices of their countries. It held three
sessions on the topics of 'Poverty Reduction and Sustainable Development in the New Era', 'Technological Assistance in Rural Revitalisation' and 'Social Assistance in Rural Sustainable Development'.
Addressing the Forum, SCO secretary general Zhang Ming said that poverty reduction has become an important part of its agenda, and the member states have developed a consistent understanding, advocated the concept of people-centred development, and deepened cooperation on improving people's livelihood and well-being in the SCO region.
The Good-Neighbourliness, Friendship and Cooperation Commission of the SCO, the National Rural Revitalisation Administration of China and the People's Government of Shaanxi Province jointly organised the Forum. While addressing the 22nd Council Meeting of Heads of State of SCO in September 2022, Chinese President Xi Jinping proposed that a forum on poverty reduction and sustainable development be held in China in 2023.
The Forum was held coinciding with the 10th anniversary of the Belt and Road Initiative (BRI), a signature development strategy of President Xi. The SCO countries were first to support and become the BRI members.
As ending abject poverty is still a global challenge, the theme of the Forum is suitable for drawing the attention of SCO nations to this end. Nearly four out of every five people, who face extreme poverty around the world, live in rural areas.
The participants enthusiastically listened to the speeches of Chinese officials and private sector representatives, who shared the Chinese way of alleviating poverty and eliminating inequality in the rural hinterlands. As China has lifted around 800 million people out of poverty in the last four decades, its methods and experiences are useful for developing and poor nations.
China possesses around nine per cent of the world's arable land but feeds nearly 20 per cent of the world's population.
"Today China has made incredible advances in big data, technology and innovation. This will be key to leapfrogging our joint efforts to ending poverty or SDG 1," said Siddhartha Chatterjee, UN Resident Coordinator in China.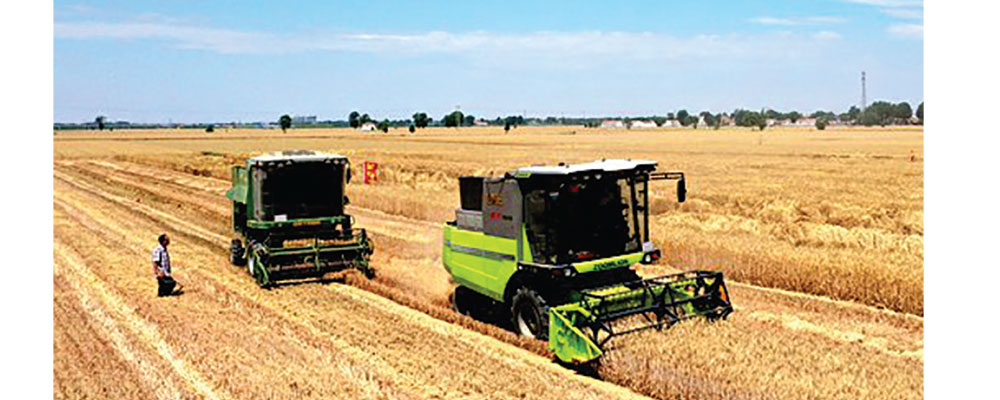 China's rural revitalisation gathers steam

The term 'rural revitalisation' is now new catchphrase in China's development narratives. After eradicating absolute poverty in 2020, it has further focused on rural revitalisation drive to boost the rural reconstruction and governance so that those who were lifted out of extreme poverty do not relapse into the impoverished state. Rural revitalisation strategy that was first put forward during the 19th National Congress of the Communist Party of China (CPC) in 2017 is considered a 'ballast stone' for high-quality development that it is pursuing to build a modern socialist nation.
Its 14th Five-Year Plan has decided to mobilise the entire party's mechanisms and social forces to accelerate the modernisation of agriculture and rural areas. All required components, including political guidance, private capital, technological innovation and industrial integration have come into full play to achieve this grand goal. Xu Jianmin, Supervision Commissioner of China National Rural Revitalisation Bureau, told the Forum that the overall victory in poverty alleviation was gratifying, but 'we are soberly aware that poverty alleviation is not the end, but the starting point of a new life and a new struggle.'
The concept of rural revitalisation goes beyond the political rhetoric. The government and non-government actors have joined hands for practical cooperation to this end. It is interesting to note that several private companies put their energy in an integrated manner to modernise the agriculture sector. In 2021, the Chinese government issued the "Special Action Plan for Social Organisations to Help Rural Revitalisation", to further encourage social organisations to actively participate in consolidating the achievements of poverty alleviation and promoting sustainable rural development.
Social forces playing active role
Zheng Wenkai, chairman of China Rural Development Foundation, said that social organisations have played an important role in promoting education equity, health conditions and humanitarian aid in poverty-stricken areas. They explored mechanism innovation, optimised policies, and extensively carried out diversified services. They go deep into the grassroots, focusing on the implementation of projects and activities at the village level, and promote the positive connection between social forces and the specific needs of villagers in production so that assistance resources can reach the villages directly.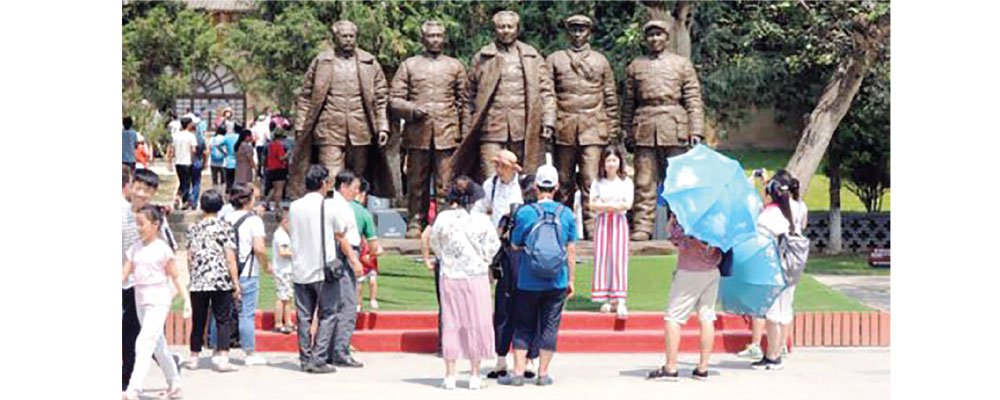 Shaanxi Chamber of Commerce, China Guangcai International Investment Group, Alibaba and China National Petroleum Corporation are some agencies active to implement the rural revitalisation programmes. As an example, here the contribution of China Guangcai International Investment Group (CGIIG), a comprehensive group of companies, to the rural revitalisation has been presented. It has concentrated on soil improvement, seed cultivation, land transfer, high-standard farmland construction, large-scale planting, development of agricultural products, and the implementation of mature production lines.
Technological innovation
"We have focused on breakthroughs in key technologies, establishment of industrial integration chains, and innovation in financial ecological models, significantly enhancing the competitiveness of science and technology in agricultural value-added and efficiency expansion," said Chen Jiangtao, president of CGIIG.
As the improved soil is the basis of better food production, the Guangcai Group first addressed the basic problems of land - soil compaction, saline-alkali land, micro-desertification, and heavy metal pollution. For this, it collaborated with various universities from South Korea and the USA to establish Guangcai Technology Quantum Energy Research Institute and finally succeeded to develop Glorious Quantum Organic Fertilizer that can promote the activity of microorganisms of the water body and microbial in the soil.
It then set up Guangcai Modern Agriculture Development Co. Ltd. to conduct a series of researches and developed special types of wheat - Zhengneng No. 2 and Zhongdingyuanzi No. 1 - which have the characteristics of resistance to diseases, insect pests and lodging, with high quality, rich in trace elements, high yield, and huge economic value. Through the sale of special wheat seeds, 40,000 mu (one mu is equivalent to 15 hectares of land) will be planted in Henan in 2023, and the cumulative planting area in Shandong, Anhui, Shaanxi, and Hebei will exceed 300,000 mu. The average yield of this variety is more than 1,500 kg per mu, and the purchase price is 2-3 Yuan/kg. The extra income of farmers who plant special wheat is about 300-400 Yuan per mu. This type of special wheat varieties can actually increase the income by 4-6 thousand Yuan per mu, and at the same time they also reduce the pollution of the environment caused by straw burning.
In order to support the farmers, it adopted the methods of pre-ordering and determining production by sales to increase or protect the purchase price of products at the source, and strive to solve farmers' shortage of funds and difficulties in selling agricultural products. It offered the facility of investment and loan linkages to implement major rural projects, opened up channels such as self-owned funds, government guidance funds, and policy bank loans, and signed strategic cooperation with 14 central state-owned enterprises.
Chen said that the Group created an enterprise version of the common prosperity model, generated four major links of investment, platforms, manufacturers, and consumers, and shared with rural revitalisation participants from the company's equity level, such as Guangcai Kyushu Wan. It created capital and public welfare, and a Guangcai International Poverty Assistance Group to support those who return to poverty due to illness. Multiple measures were taken to achieve a stable increase in the income of people who have been lifted out of poverty, boost solid and orderly rural construction, production, living conditions and governance of rural areas.
'Youths compete to join CPC'
Upon the conclusion of the SCO Forum, the organisers took the participants comprising ministers, senior government officials, diplomats and journalists from different countries to Yangling Agricultural Hi-tech Industries Demonstration Zone to make them familiar with China's modern agro technology and production of high-yield crops, vegetables and fruits. They also visited the Zaoyuan Revolutionary Site located in northwest of Yan'an in Shaanxi Province to have deeper understanding of the arduous struggle of the first generation of CPC leaders.
Yan'an that served as the CPC's headquarters from 1935 to 1948 is the sacred place of Chinese revolution, which transformed it into a formidable political force. Chairman Mao lived here for 13 years and provided ideological, political and military direction to the party. Yan'an period represents CPC's heroic phase of struggles and its decisive victory over the foreign invaders and domestic reactionaries. The CPC often calls for embracing 'Yan'an spirit' that bears the legacy of revolutionary spirit and mass production. President Xi also lived and worked here for seven years during the turbulent time of Cultural Revolution.
Tian Dafeng, 30, a section head of Party History Research of CPC Yan'an Municipal Party Committee, said that Yan'an spirit stood for firmness in correct political direction, emancipation of the mind, sifting truth from facts, serving the people wholeheartedly, hard work, simple living and self-reliance.
Asked how young Chinese people, who are accustomed to digital gadgets, are following Yan'an spirit, Tian said that it has enabled them to grasp the essence of Chinese history and contribution of their predecessors to the country's liberation and prosperity.
"The digital devices help them to learn the Chinese revolution. They watch videos, dramas and cartoons, and listen to folk songs to gain knowledge of the glorious history of CPC," he said, talking to this writer.
"As the young people know that the CPC struggled and contributed for better life and happiness of Chinese people, they are competing to join CPC for the noble cause," added the young Chinese leader.
(The writer is Deputy Executive Editor of this daily.)