By TRN Online, Kathmandu, March 17: Deputy Prime Minister and Minister for Physical Infrastructure and Transport Narayan Kaji Shrestha said that efforts have been going on to complete the sick projects on stipulated time.

After conducting inspection of road construction projects at Bhaisepati, Bauddha, Jorpati and Balaju area in Kathmandu today, DPM Shrestha said that he is continuously monitoring the work progress of construction entrepreneurs.
DPM Shrestha said that there are some delays in road upgradation due to the hassles created by the offices of drinking water, electricity.
He also added that the construction entrepreneurs are also causing the delay in the progress.
He said that court order also creates challenges in expediting of works, but he assured that he will take initiatives to move forward.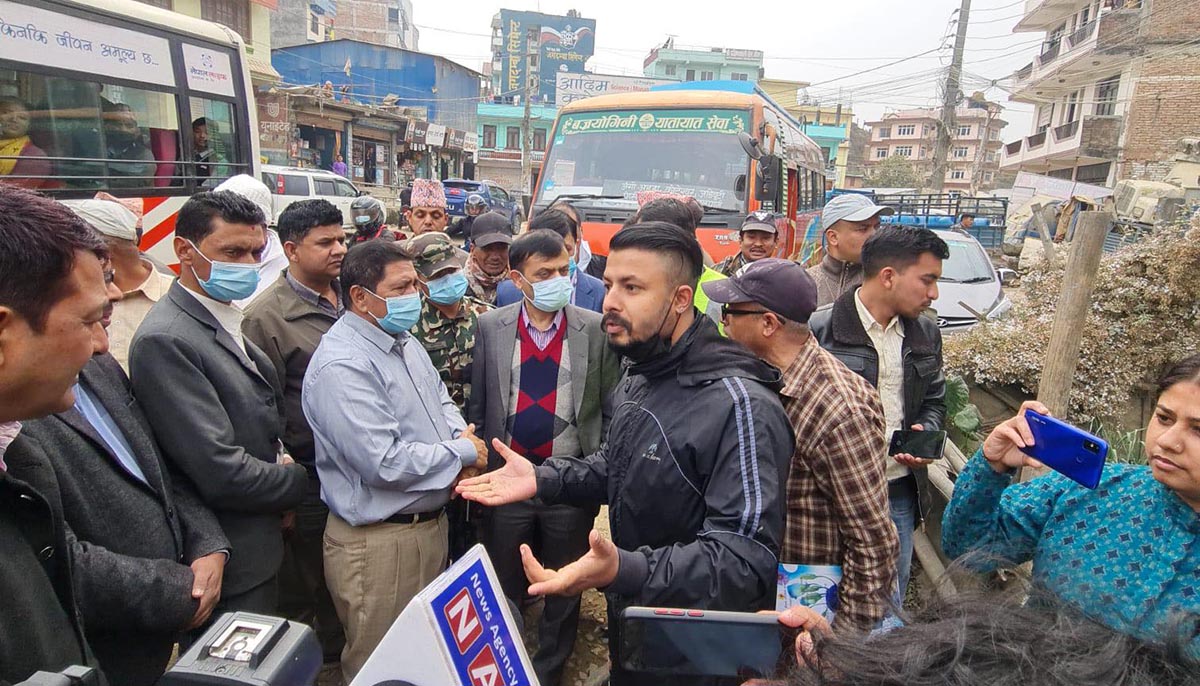 How did you feel after reading this news?