Kathmandu, July 19: Hindu women across the country marked the first Monday of the Nepali month of Shrawan on July 18 after a gap of two years.
Donned in green and yellow apparel, married and unmarried women visited various Shiva temples and shrines – Pashupatinath being the main one in Kathmandu. Many also fasted and coloured their hands with henna.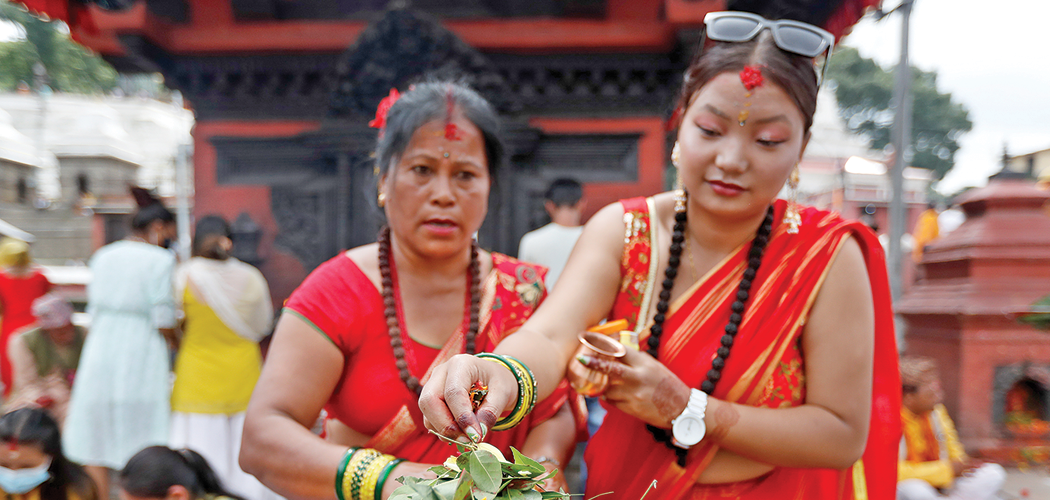 Like other festivals, COVID-19 had affected the merry of these Mondays last year and the year before that.
According to religious lore, Shrawan is one of Lord Shiva's most favourite months and Monday is favourite day. Thus, worshipping him during this time is believed to bring good fortune and prosperity.
This year's Shrawan has five Mondays which makes it extra auspicious. Cultural belief has it that women wishing to initiate fasts should ideally do so on a Shrawan with five Mondays.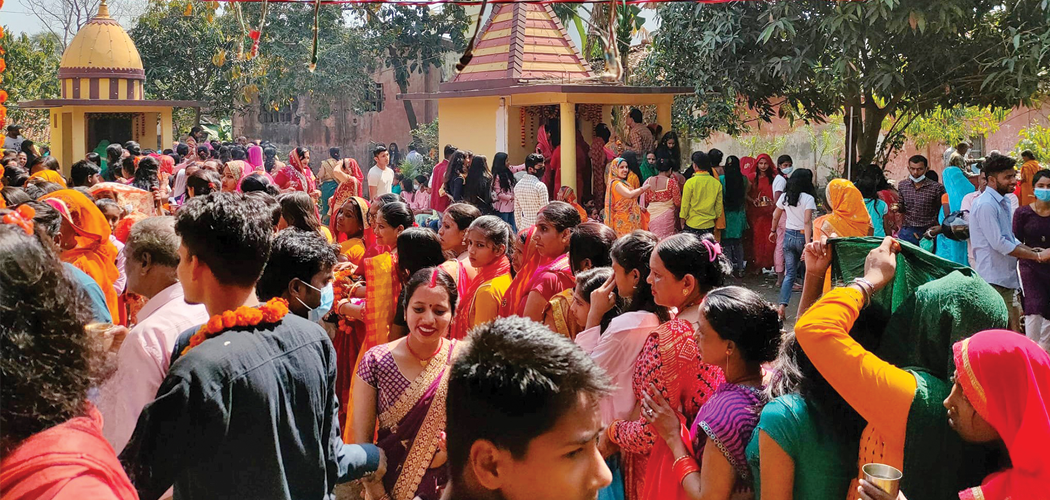 In Mithilanchal too, large crowds of women were seen at holy places dedicated to Mahadev. Janakpurdham's Kapileshwor Temple, Mahottari's Jaleshwornath and other shrines were packed with devotees and women and girls flocked to shops selling bangles and Mehendi.
According to culture experts, women mark Shrawan Mondays by waking up early in the morning, bathing and making offerings of water, cow milk and cannabis leaves (Bhang) to Lord Shiva.
In the past, only married women used to mark Shrawan Mondays but now, unmarried girls and men also observe it, said Ganga Devi Sah of Janakpurdham Sub-Metropolitan City–8.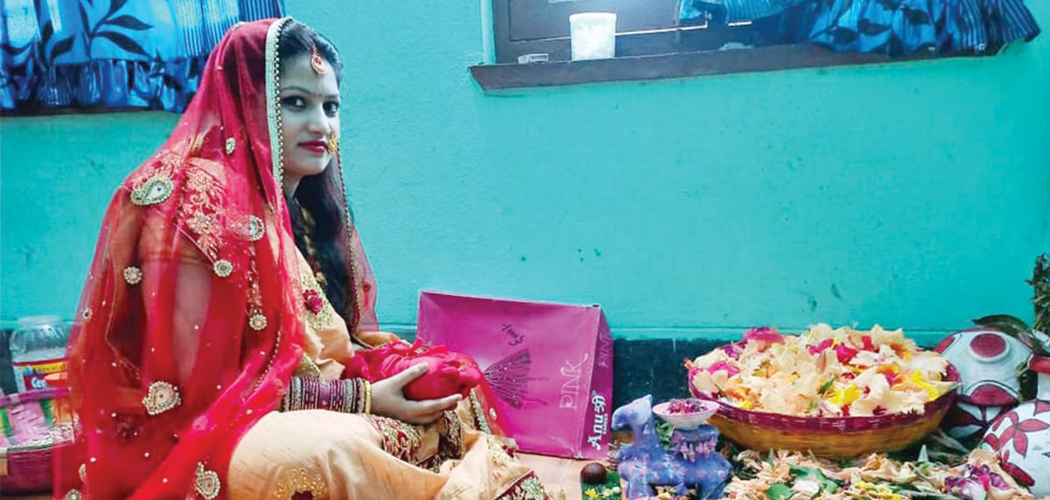 Similarly, Ruby Sah of the same ward explained the reason for women wearing green. "Green is the colour the nature acquires during Shrawan. Wearing green signifies oneness with that natural purity and tranquillity," she informed.
Meanwhile, the Madhushravani festival, celebrated by newly married women in Mithila, has also started from Monday.
This festival is celebrated for 15 days, mostly by the women of the Brahmin, Kayastha and Sonar caste groups who observe strict abstentions and do not consume anything with salt, garlic and onion. They must also only eat the food and wear the clothes sent from their maternal home.
Newlywed women start the festival by consecrating images of Bishahara (serpents) with flowers picked a day before.
The ladies observing the festival also listen to stories of Naag-Nagini and Shiva-Parvati.
Celebrating Madhushravani and following all the rules is believed to grant long life to one's husband and protect them from snakebites.
On the last day of this festival, the new bride is marked with a burning lamp. This ritual has attracted a lot of criticism in recent years and activists have called for an end to it. But it remains unchanged.
(With inputs from our correspondents Laxmi Chaudhary in Janakpurdham and Mala Karn in Kalyanpur)

How did you feel after reading this news?