Birendranagar, May 8 (RSS): Nepali Congress Vice President Purna Bahadur Khadka has said that the five-party coalition is not only for the election purpose but also for the completion of the peace process.
Addressing the election assembly at Pipal Chautara here today, he argued that the coalition was forged for protecting the constitution and the republic, and not for making anyone victorious or face defeat.
"It is necessary to complete the peace process initiated by Girija Babu (Nepali Congress president and Prime Minister, the late Girija Prasad Koirala) and CPN (Maoist Center) Chair Pushpa Kamal Dahal 'Prachanda'. So, this alliance is not only for winning the local election, it is required for peace and development," he said.
The NC vice president warned of action against the party cadres if they voted for parties other than the parties in the coalition.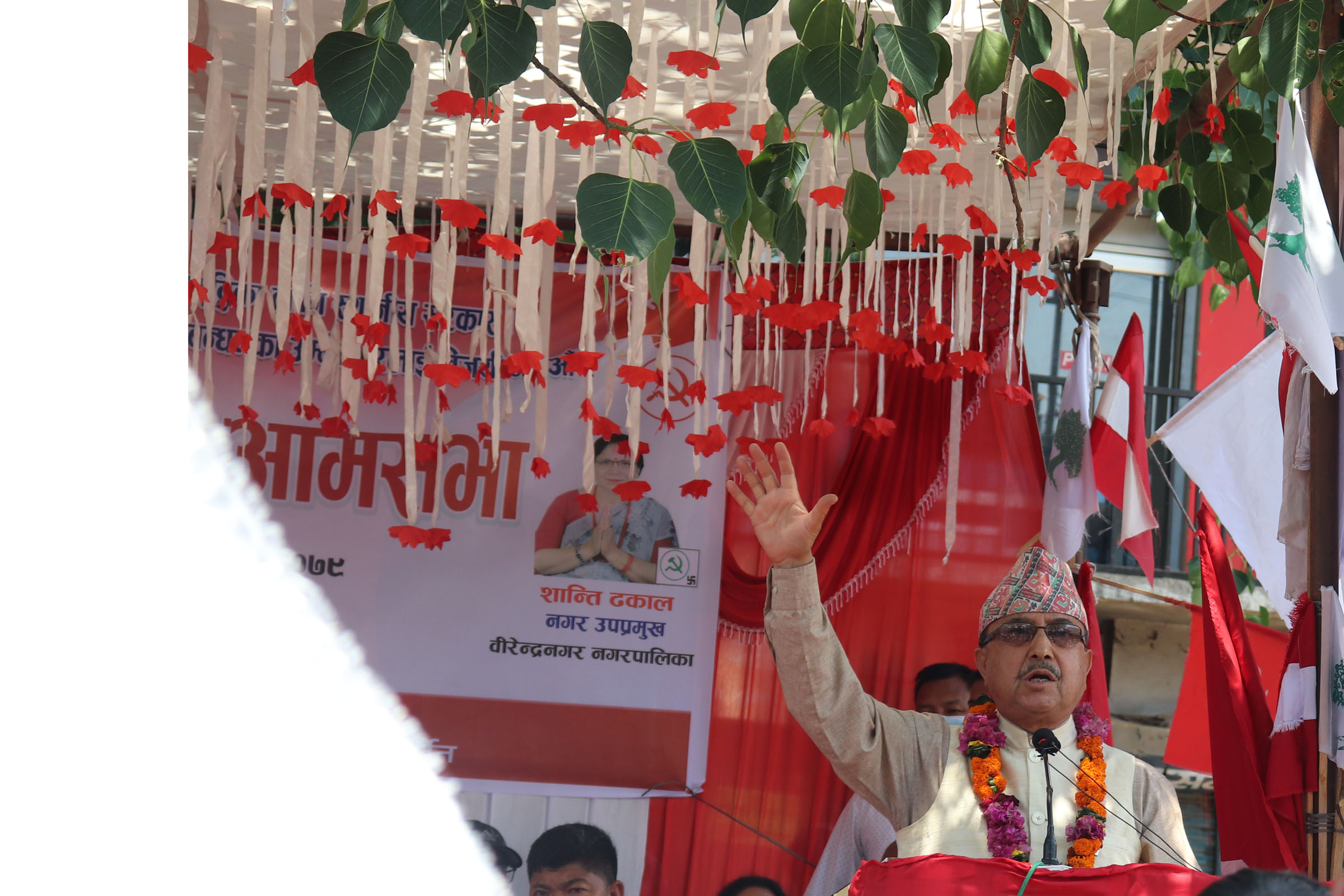 He urged the voters in Birendranagar to make the coalition party candidates victorious in the local election for the continuation of the development works. The Nepali Congress and the CPN (Maoist Center) have forged an electoral alliance in Birendranagar in view of the local polls.
How did you feel after reading this news?