By TRN Online, Kathmandu, Sept 21: Nepali Congress President Sher Bahadur Deuba has nominated eight Central Members.

According to NC Chief Secretary Krishna Prasad Paudel, Deuba nominated eight Central Members as per the NC Statutes 1017 (Amended) 21 (10).

Nominees are Man Bahadur Biswakarma, Arjun Prasad Joshi, Dr Chandra Bhandari, Shiva Prasad Humagain, Kiran Raj Sharma Paudel, Bharat Kumar Shah, Sharada Paudel and Anil Kumar Rungata.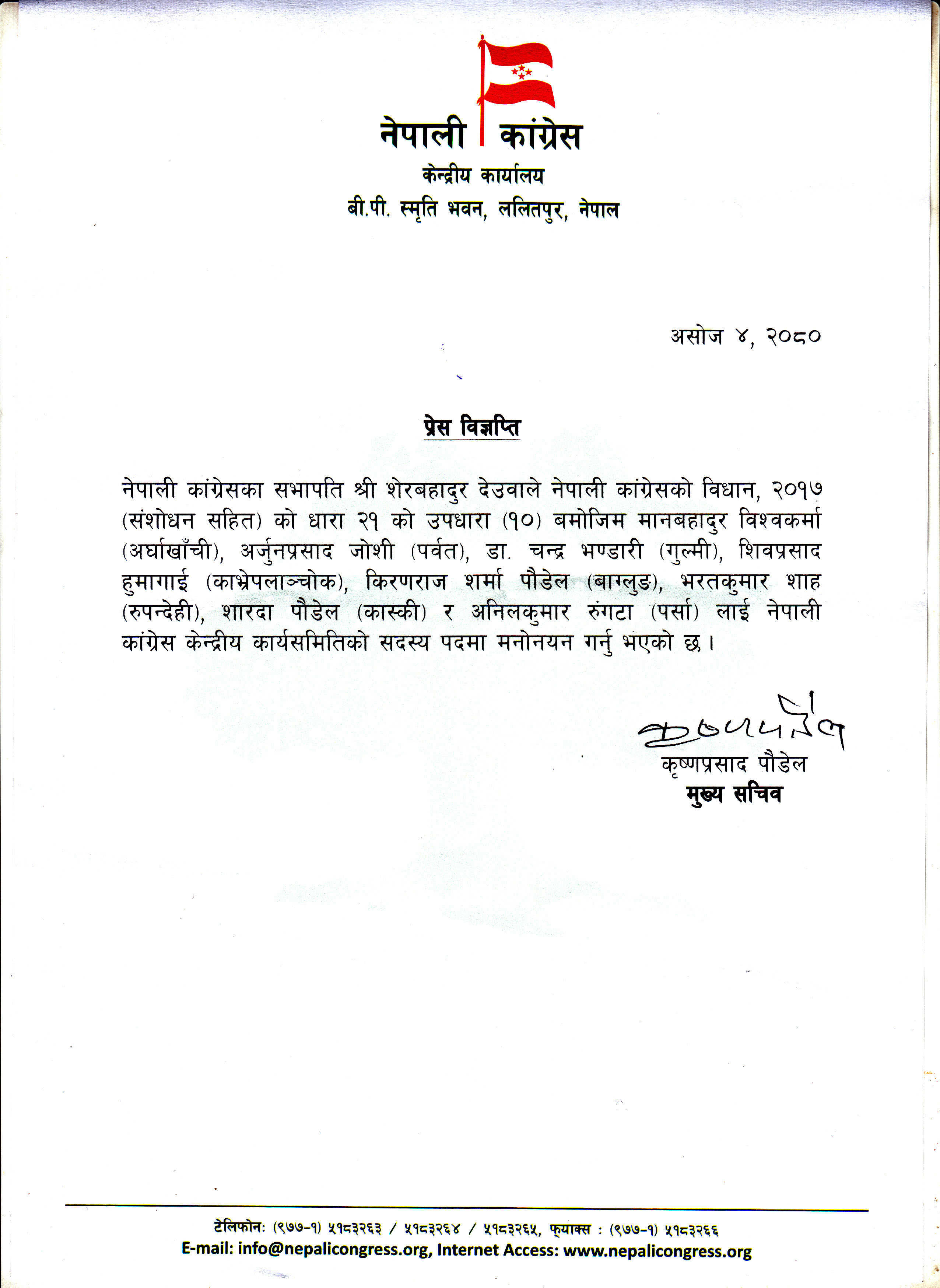 How did you feel after reading this news?