By TRN Online, Kathmandu, June 20: President Ram Chandra Paudel has a pacemaker fitted to his chest to make his heartbeat stable.
TU Institute of Medicine Manmohan Cardiothoracic Vascular and Transplant Center's Executive Director Prof. Dr. Ratna Mani Gajurel informed by issuing a press release that after the heart surgery of President Paudel, pacemaker has been installed in his chest.
Following the unstable heartbeats, President Paudel was admitted to the hospital on Saturday night.

A pacemaker is a small device to fit into the chest. It helps to make the heartbeats stable. Press Release read that the health condition of the President is normal.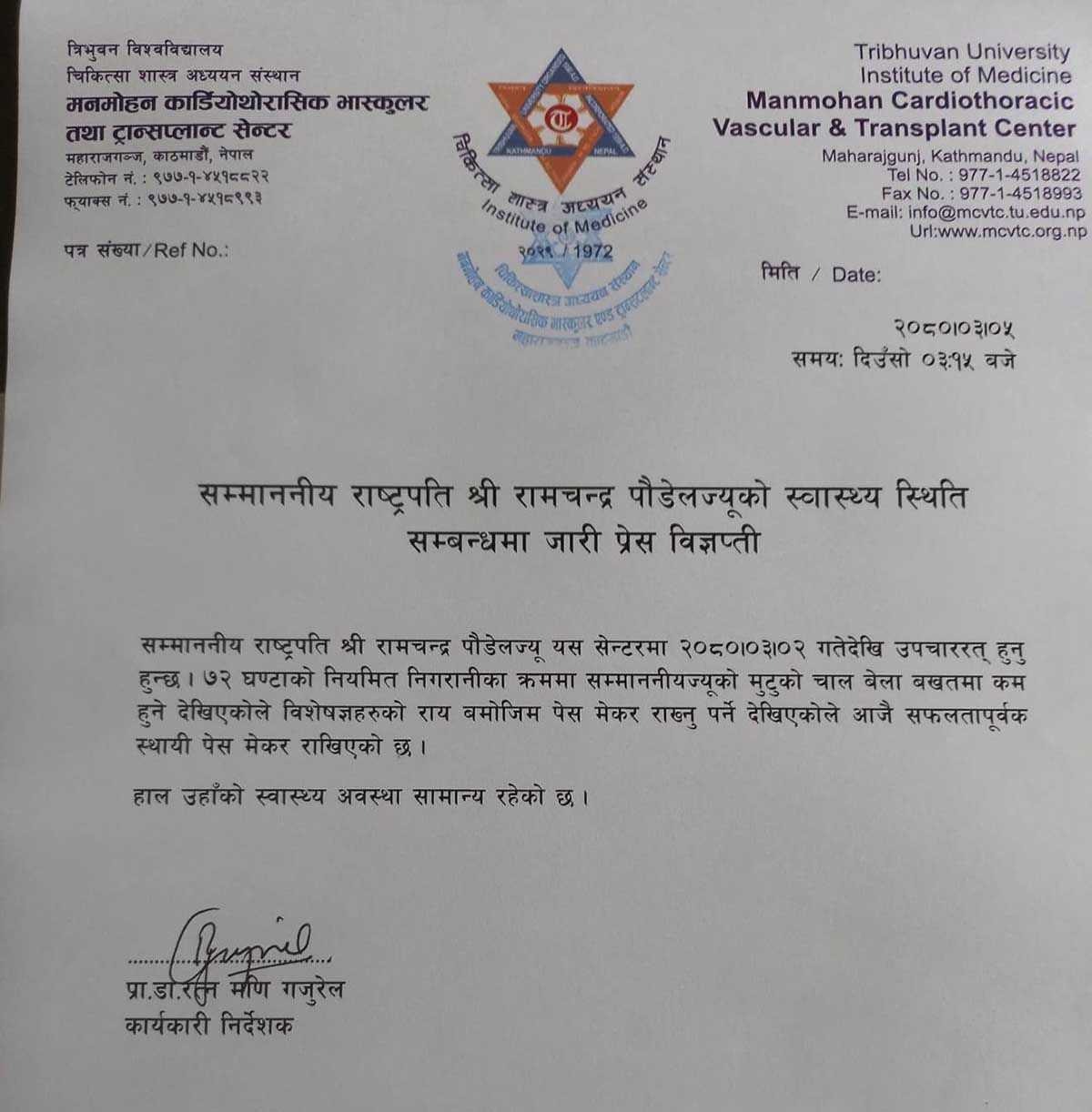 How did you feel after reading this news?