By TRN Online, Kathmandu, Aug 14: On the occasion of the 75th Independence Day of Pakistan, a simple and graceful flag hoisting ceremony was held at the Embassy of Pakistan in Kathmandu today.

Ambassador Syed Haider Shah hoisted the flag. Embassy Officers and Officials, and the Pakistani community, attended the ceremony.
Messages of the President and the Prime Minister of Pakistan were read out, the Embassy of Pakistan said in a press release.
Addressing the flag-hoisting ceremony Ambassador Syed Haider Shah recalled the history of the Pakistan movement under the leadership of Quaid-i-Azam Muhammad Ali Jinnah.
Referring to the Jammu Kashmir dispute, the Ambassador said that resolution of this long outstanding dispute in accordance with the wishes of the people and the UN resolutions was indispensable for lasting peace, stability, and prosperity of the region.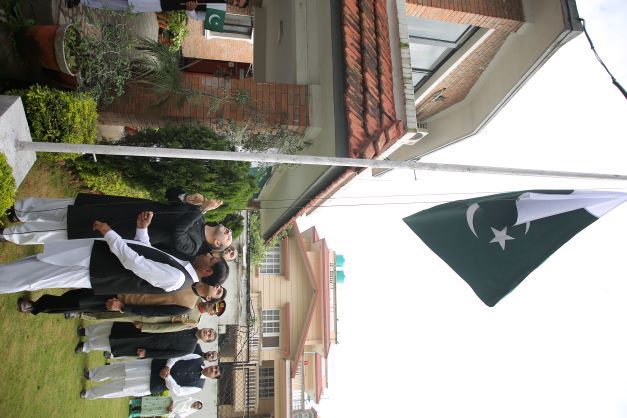 How did you feel after reading this news?