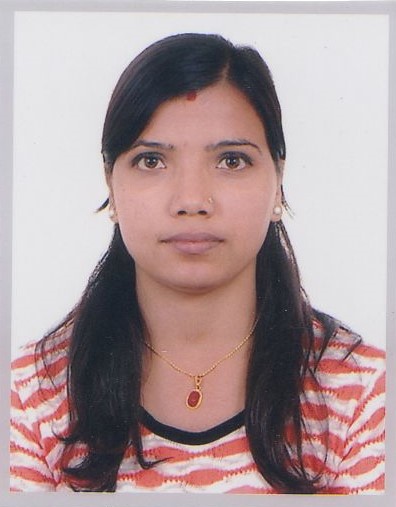 Shristi Kuikel

"Twenty years from now you will be more disappointed by the things that you didn't do than by the ones you did do."-Mark Twain
I tackled the jitters and pacified the butterflies in my stomach to stir out of my house, boarded the flight and commenced the trip. I knew this journey was going to be tough after the outbreak of Covid 19. Post-pandemic travel was not easy. There were different health protocols for different airlines. On 11th November at 2:30 pm I landed at Dubai International Airport (DXB), one of the busiest airports in the world. As soon as I landed, the Immigration process was very quick compared to that in Nepal. Show them the documents, vaccination proof, PCR negative result and passport. After I completed my immigration, I queued at the Swab collection hall where every traveller visiting Dubai had to undergo a PCR test.
The COVID-19 pandemic is changing the globe, including how we travel. My uncle and his friend were there in the arrival waiting room of Terminal 2 for a few hours because my flight was delayed. I felt so overwhelmed to see my uncle there. I had never expected that we would be meeting this far away. I began to explore the periphery of one of the busiest airports in the world. We took some photographs as a memory and came out for a taxi.
I was afraid that I might droop like a touch-me-not plant when I am exposed to the scorching heat of Dubai, but nothing of that sort happened, the weather was a pleasant chill and it would remain so mostly, unless for the peak of summer. We walked for a few minutes and we were on the main highway. We decided to take a bus and waited for it. We just need an NOL card while traveling by bus or metro or other public transportation in Dubai. Cash is not accepted on public transport, and the NOL card takes the hassle out of using the city's travel network. These easy-to-use smart cards can be loaded with credit, which is deducted when you check in and check out at metro or tram stations, as well as when using buses and water transport. You must have a minimum of Dhs7.50 on your card – the maximum amount that a single trip can cost – to ensure you always have the funds to pay for your journey.
We got off the bus at Downtown Dubai at Sheikh Zayed Road. The main highway with fourteen lanes connecting seven emirates is the busiest road that runs through the downtown Dubai & Dubai world trade centre, with many high-rise buildings like residential apartments and serviced hotel apartments along the road. The world's tallest tower Burj Khalifa and the famous city walk are just a few miles away from this road. The large highway with huge traffic flow has a green belt and about 5m of pedestrian walk areas on both sides. The green belt has taller shrubs acting as a shade. There was an automatic water sprinkler system that protects trees on green belts from the heat in Dubai. This should be done thrice every day for approximately 7-10 minutes to protect plants from drying out. The system is programmed in such a way that it can be turned on and off at the designated and specific timing so that every drop of water is used proficiently and effectively. A study has indicated that when plants are automatically irrigated, they have higher photosynthesis rates compared to those manually irrigated, which is an indication of higher plant biomass and hence higher yield production. This method of irrigation can be widely adopted in Nepal so that it will be efficient to carry out agricultural works that result in an increase in productivity. The agriculture sector is pivotal to increasing income, alleviating poverty and uplifting the living standard of the Nepalese people.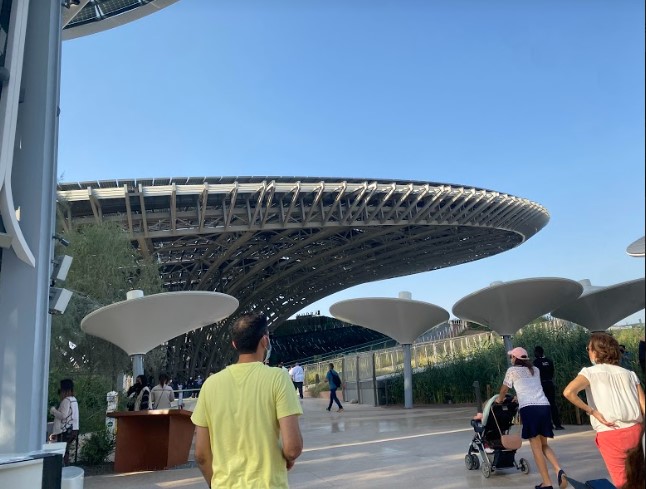 UAE Pavillion-Architect Santiago Calatrava
---
Downtown Dubai has lots of tallest and most modern skyscrapers. They are built with steel or reinforced concrete frameworks and curtain walls of glass or polished stone. They use mechanical equipment such as water pumps and elevators. As we walked we spotted the Museum of the Future near Emirates Tower on this road and now it's already open to the public. Dubai's breathtaking skyscrapers that shape the city's outstanding skyline are beautiful examples of modern architecture.
Lester Korzilius; President of AIA international inaugurated the event and welcomed everyone, expressing his views on AIA chapters worldwide. Also met some representatives from other different Asian, European, and Middle East countries and shared some of the features and elements of our home architecture with their significance to each other.
On November 12, the event- series of presentations were at Concrete Alserkal Avenue, a bit farther from downtown Dubai. The very first one was titled Progressing towards Regenerative Tall Buildings by Kenneth Turner, who was involved in developing conceptual, schematic detail design phases for the world's tallest building, Burj Khalifa. The presentation was about a tall building's electricity and water and explored the different design considerations for making them fully self-sufficient and self-sustaining. It was then followed by Wetland by Wael Al Awar. It was more related to the technological equivalent of Portland cement from the crystallized salt and minerals that are formed from Dubai's unique salt flats. The presentation of CIEL: the tallest hotel in the world was then followed by the presentation of Victor Legorreta on pursuing Sustainable Architectural Solutions in different cultures. The presentation session ended up and headed towards the city Tour and Burj Khalifa Tour. 
Burj Khalifa with the latest technologies in architecture and modern design principles is the tallest tower in the world with a Y-shaped structural system that represents a desert flower –hemerocallis. Its exterior cladding and curtain wall are a combination of textured stainless steel, reflective glass panels, and aluminum with vertical tubular fins. The interesting part of the glass is it provides both solar and thermal performances as well as acts as an anti-glare shield for the intense desert sun, extreme temperatures and strong winds. These windows are cleaned using traditional cradles and davits. The top of the tower is cleaned by a crew that uses ropes to descend from the top to gain access.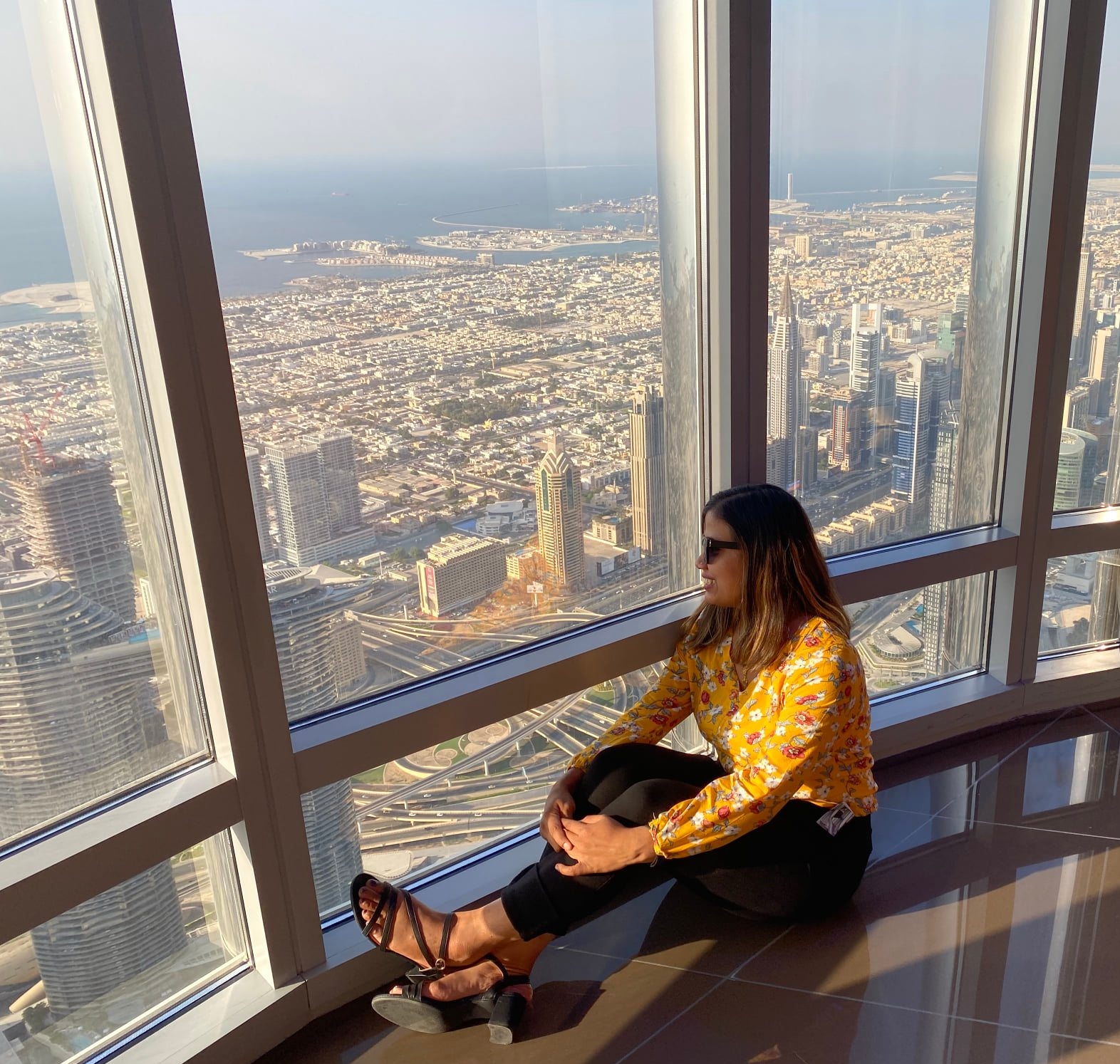 Mandatory click at the Viewing deck of Burj Khalifa
---
The construction of Burj Khalifa was threatened by setbacks during the financial crisis of 2008 & 2009. Then the president of the UAE & Abu Dhabi, Sheikh Khalifa stepped in to fund the completion of the building. So, in his honor, the name of the building was changed from Burj Dubai to Burj Khalifa. This tallest manmade structure on the earth with a total of 163 floors has the highest observation deck at 555 meters on level 148. This level provides an unprecedented opportunity to observe unmatched views of the city and beyond from the outdoor terrace. This deck is almost occupied by many visitors to observe and click photographs during the daytime. I also got my picture clicked on this tallest manmade structure as a memory to capture a moment that's gone forever. I was enthralled to observe a 360-degree view of the world's emerging city Dubai. On my way back, I was fascinated to see the way they planned their streets. They have dedicated shops along the streets, solely for giving awareness to the transportation and how easily we can roam around the city.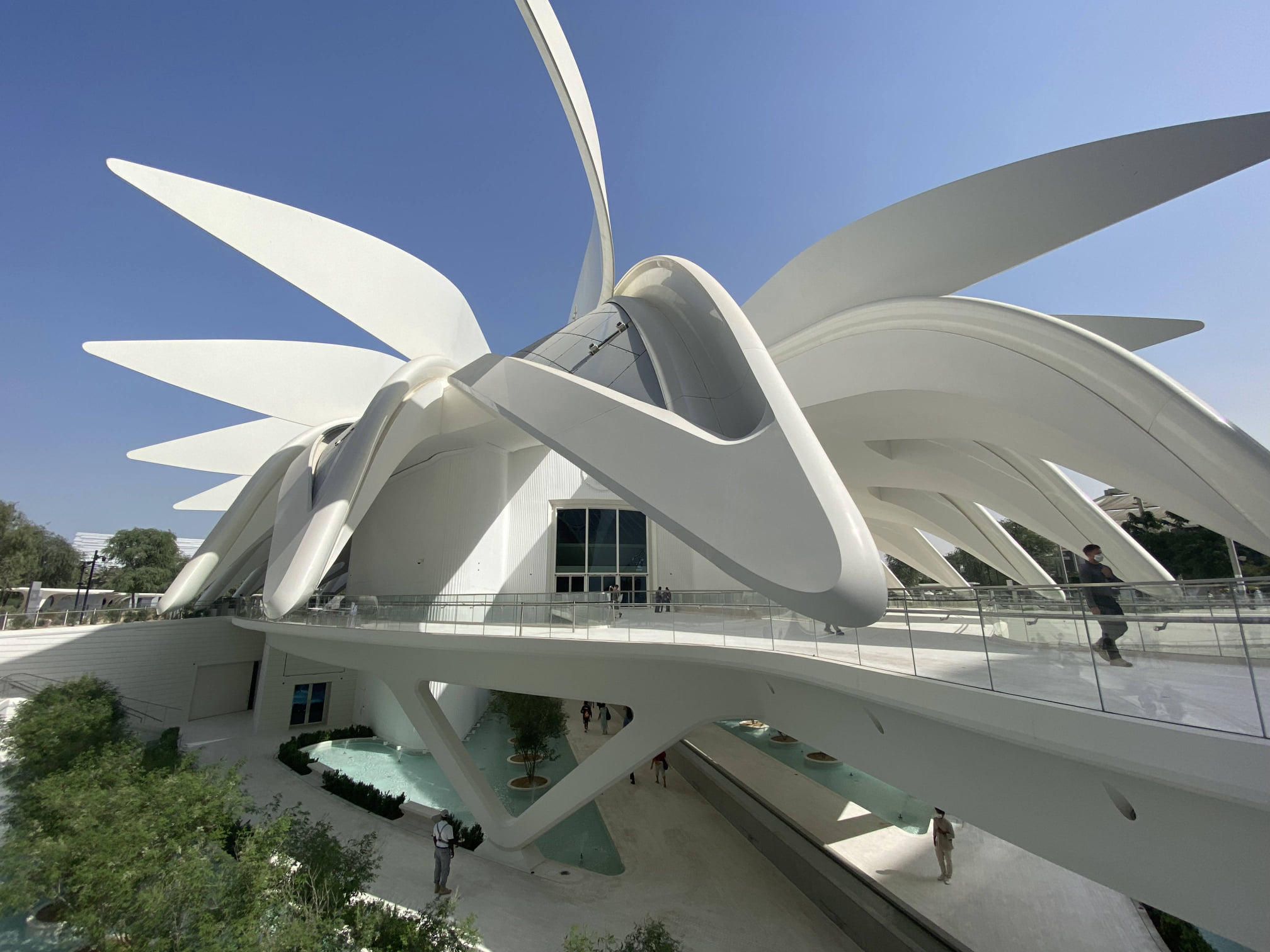 UAE PAvillion-Architect Santiago Calatrava

---
Bab Al Shams Desert Resort, isolated from the busy world, was a 45-minute drive from downtown Dubai. Nestled in the dunes, it was full of resplendent cuisines, camel rides, and desert adventures. Al Hadheerah Restaurant was a centerpiece of this resort. My first experience with an Arabian restaurant full of different Arabic cuisines with both generous buffet and a la carte options. Tanoura dancers twirling on their own beats was a major attraction here. An adventure with horse rides and camels, and enthusiastic belly dancers completed the overall scene of the desert event. We enjoyed the gala dinner event that went aside with the award distribution ceremony for winners of various AIA design competitions.

On our way back we got a surreal night view and nightlife of the city as a myriad of glittering lights from tall buildings highlighted the urban landscape.  When you travel or even walk the streets of your local cities, architecture is something that you notice subconsciously. Appreciating and loving architecture is a learning process and keeping this in mind, we got to observe how buildings make people's life comfortable and reflect on the country's way of living and culture in a broader way.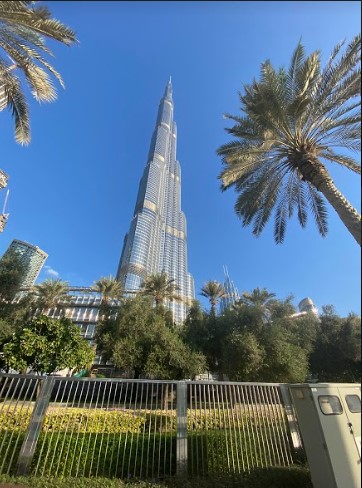 Early morning view of Burj Khalifa
---
The next day, we headed out for Dubai Expo 2020. With incredible 192 numbers of pavilions, gorgeous architecture, loads of places to eat, and a line-up of events to look forward to, I felt energized walking through this space. It felt like we'd entered an entirely new city, with so much to see and learn about. It was both an amazing and incredible experience being there. UAE Pavilion designed by architect Santiago Calatrava was a major attraction here. The 28 automated cantilevered carbon fibre wings open fully in about three minutes to reveal built-in solar panels. The concept of this pavilion was based on inspiration from the grace and force of a falcon, the UAE's national bird. The next Al Wasl Pavillion connects the three thematic areas – Opportunity, Sustainability, and Mobility – as well as the other main concourses, including the Dubai Metro link and the UAE Pavilion, through its seven entrances and exits. This beating heart of the expo has a 65m high translucent dome on its top which is visible both inside and out of the covered plaza.

The next pavilion-Sustainability pavilion makes its own water and energy. It has around 1000s solar panels acting as one of the most prominent architectural designs of the event. When a totally net-zero building can be operated in one of the world's most challenging climates, then it can be done anywhere in the world. It has become an inspiration to many visitors. The energy produced here was used for water harvesting, recycling and cooling systems. The main canopies collect rainwater and dew, these canopies act as shade during the daytime and collect water at night when the sharp temperature drops resulting in condensation. Also, black water from sewage is cleaned using reed beds; natural filtration systems are based on aquatic plants, and gray water is also purified and recycled. Since it is self-sustainable, it will be permanently repurposed after the event is over.
We then visited the Oman Pavilion, Indian Pavillion and Singapore Pavillion. It was almost midnight when we returned back to the hotel. We were very exhausted and tired. It was my last night in Dubai, I then headed out to explore and wander across the wilderness around Burj Khalifa and Dubai Mall, the largest Mall in the world.
My flight back to Nepal was around 1 pm the next day. So I along with my uncle planned to roam around the city in a very short interval of time. We visited Burj Khalifa, the very early morning view where the sun has just kissed the tower. We went back to the airport and bid goodbye to my uncle and checked into terminal 2 of DXB airport. 
It was a great pleasure to attend this international event themed Connecting Design, Creating the future in Dubai. This journey would not have been possible without the inspiration, motivation and support of a number of wonderful individuals — my thanks and appreciation to all of them for being part of this journey and making this possible.