April 11: People pull the chariot of Lord Bhairav during the first day of the Bisket Jatra Festival at Bhaktapur Durbar Square in Bhaktapur, Nepal, on Monday.
The festival is celebrated annually to welcome the arrival of spring and the start of the Nepali New Year. (Photo by Sulav Shrestha/Xinhua)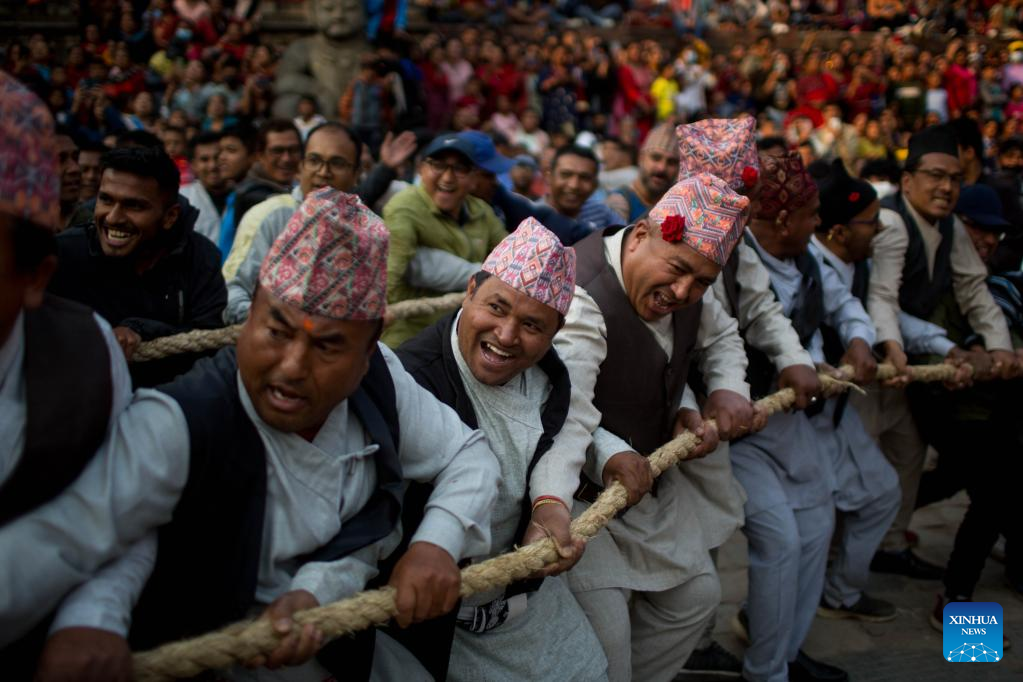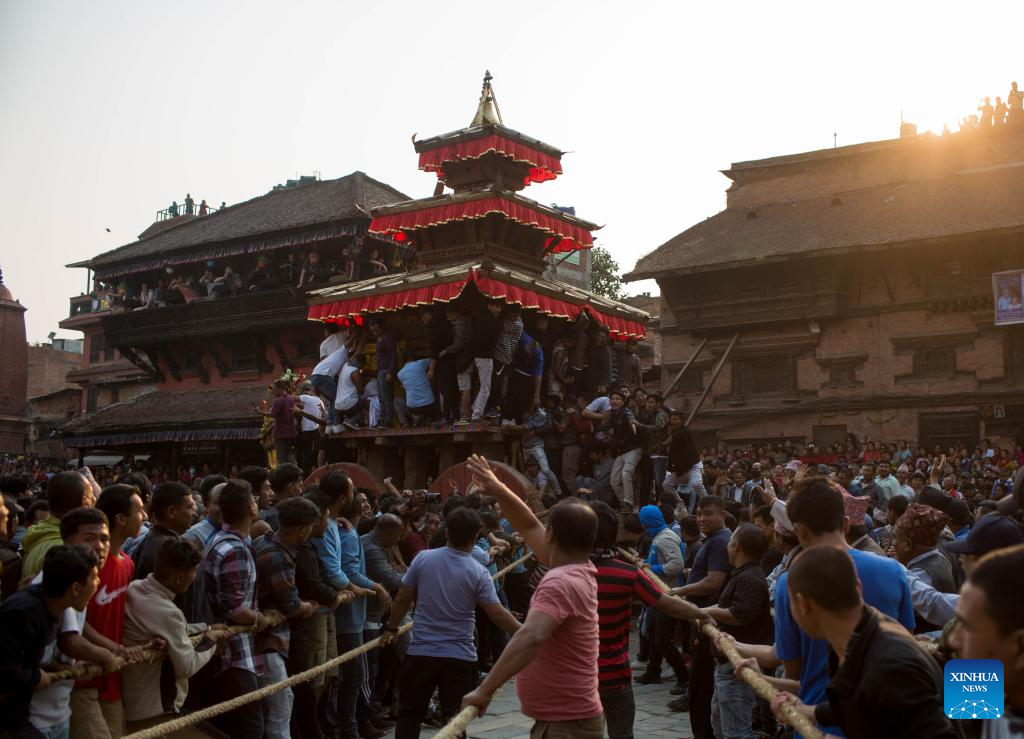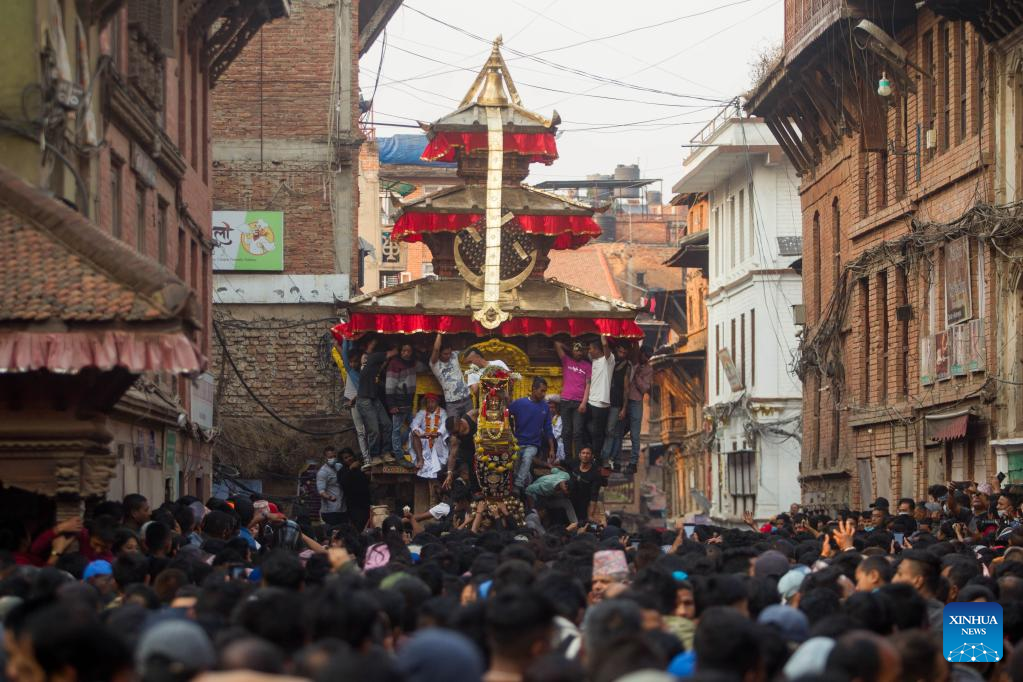 How did you feel after reading this news?